Admin Product | February 2nd, 2021
Board Exams Date Sheet Announcement For CBSE Class X and XII
On February 12th, the date sheet for students of CBSE Class X and XII has been released.
How to check the date sheet?
You can check it on our website. Scroll down. If you want to download the PDF format, it is available on the official CBSE website. Follow these steps:
1. Click on the blue font and you will be redirected to the official website.
2. Scroll down. You will find a column marked "Latest @CBSE".
3. Here tap on Class X or Class XII to download the date sheet for the respective classes.
Problem downloading the date sheet?
It is common for the servers to slow down given the sudden traffic. No need to sweat over it. Scroll down to find the date sheet for Class X and Class XII.
DATE SHEET FOR CLASS X: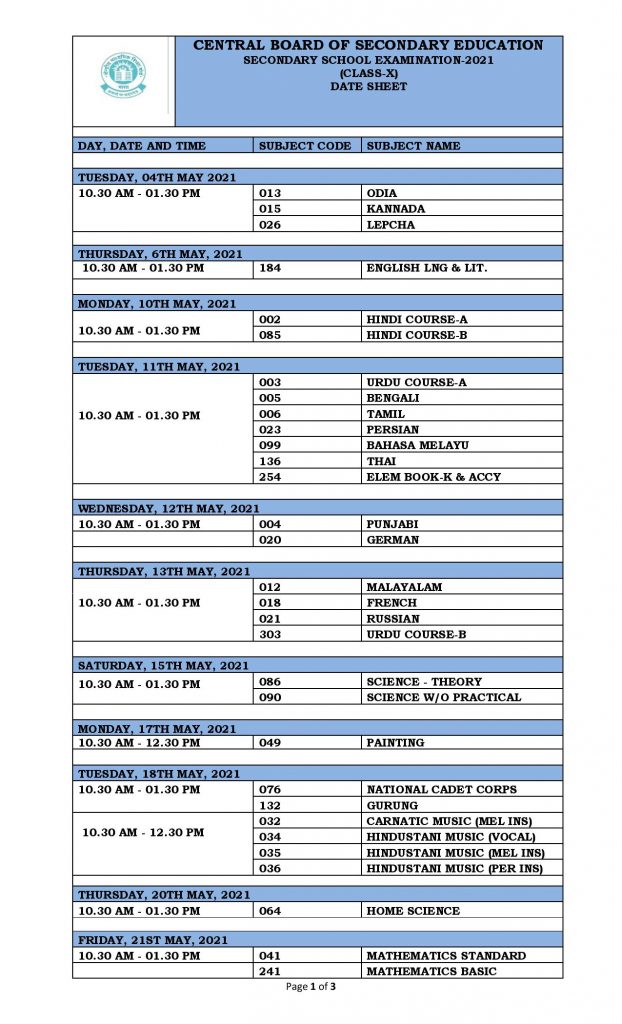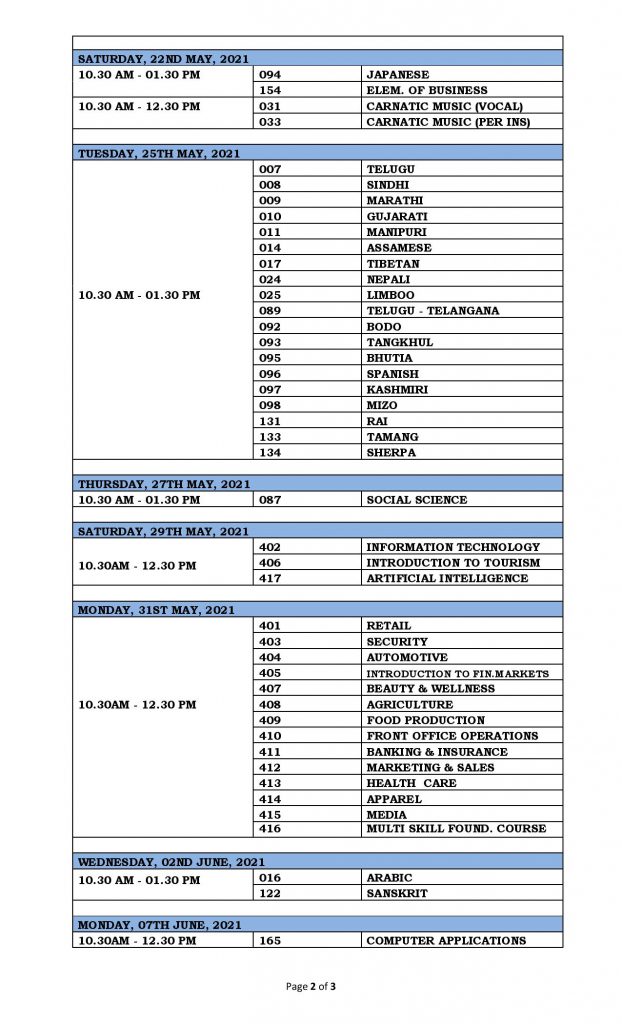 DATE SHEET FOR CLASS XII: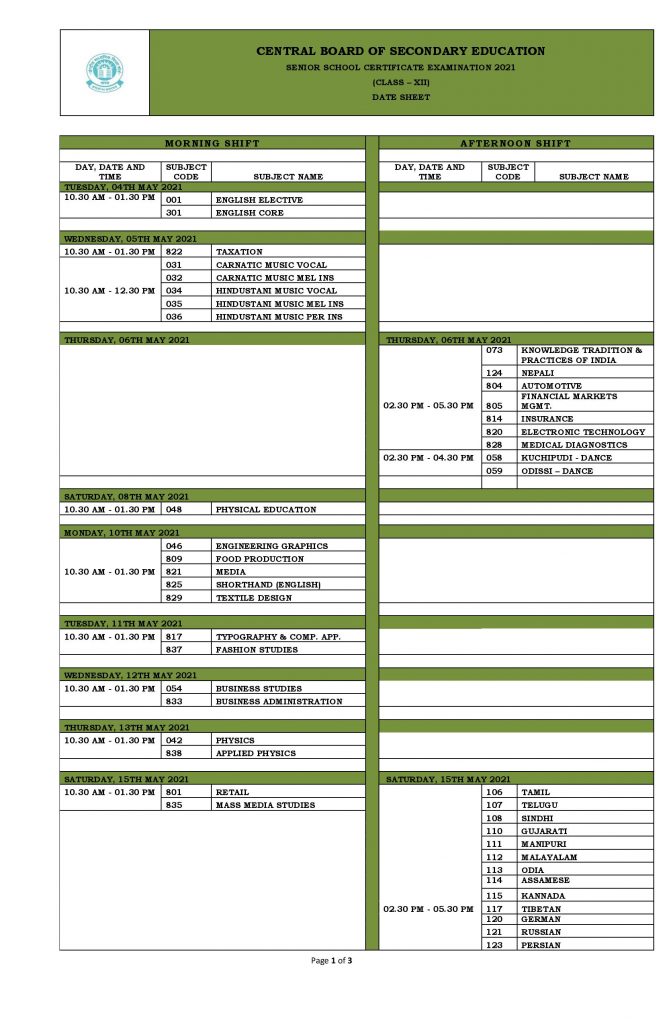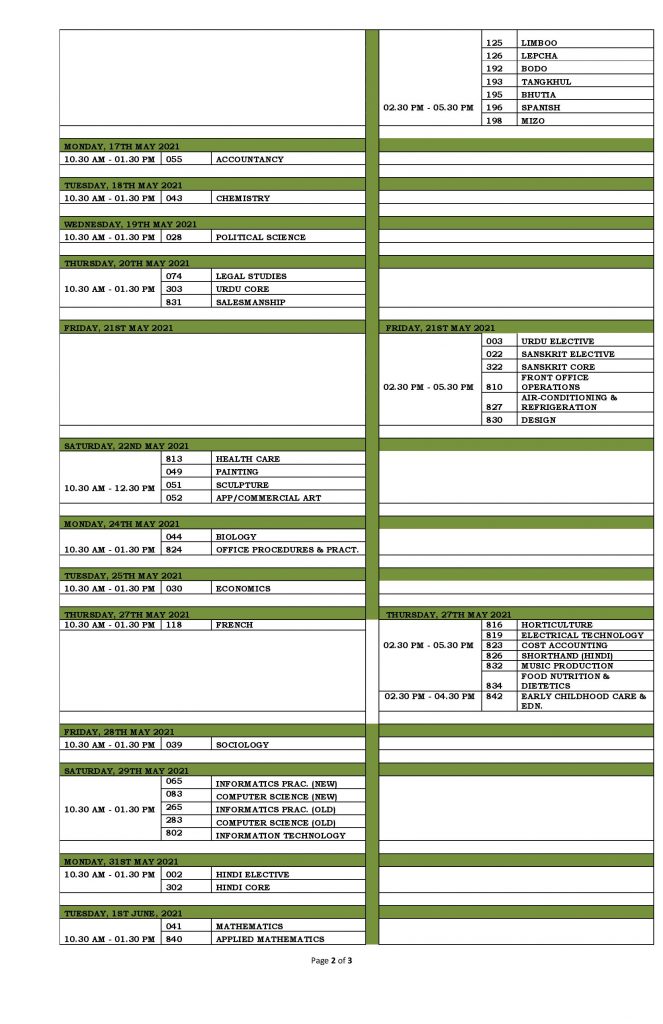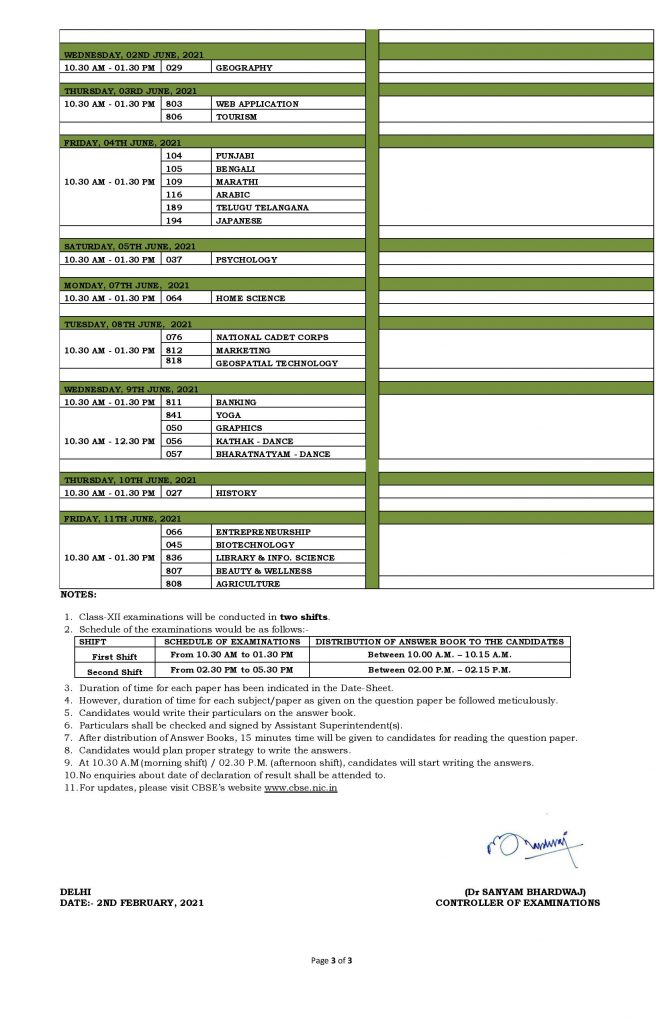 Tired of zooming in?
If you want a closer, clearer look at the time slots, dates, subjects; keep scrolling we've provided the date sheet in smaller snaps for better comprehension.
CLASS X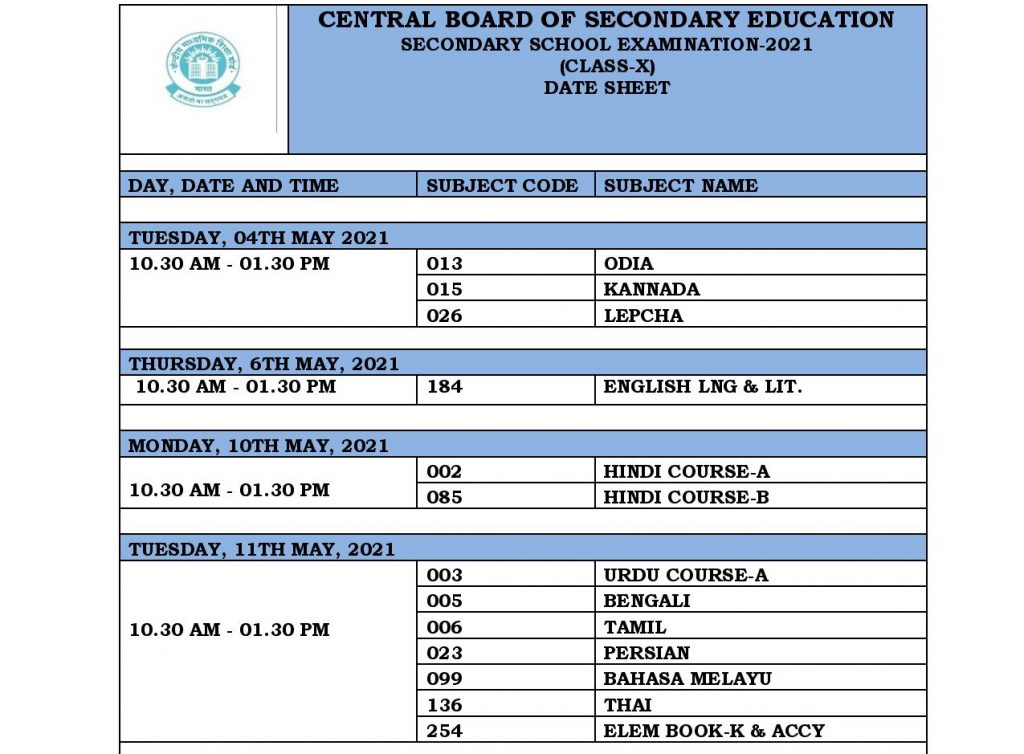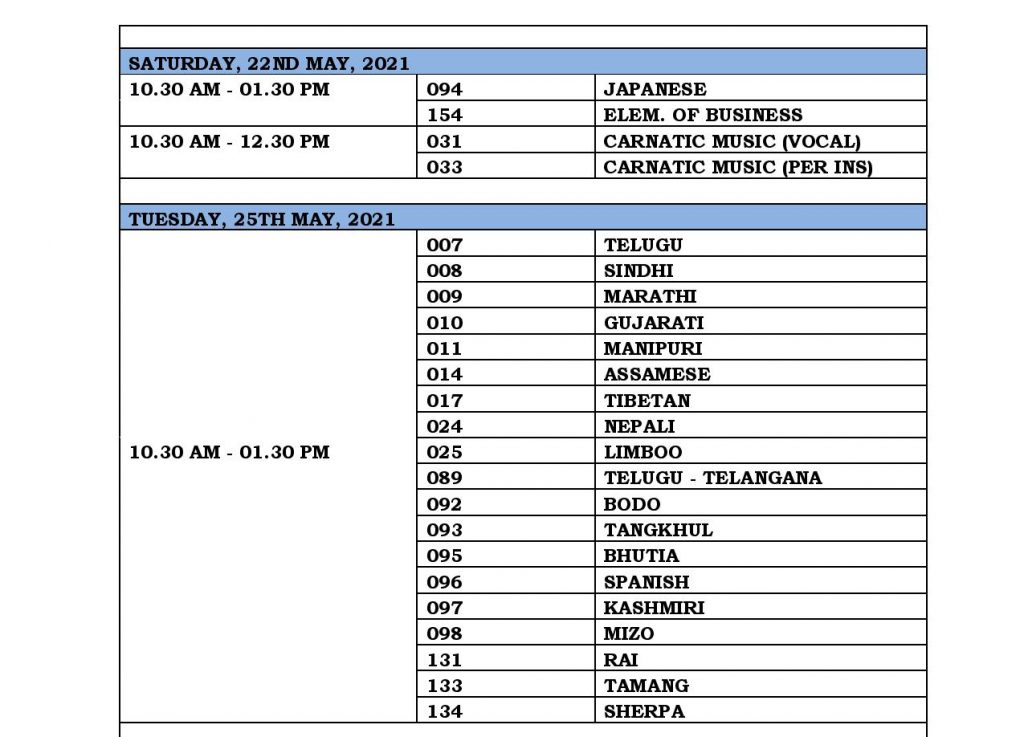 CLASS XII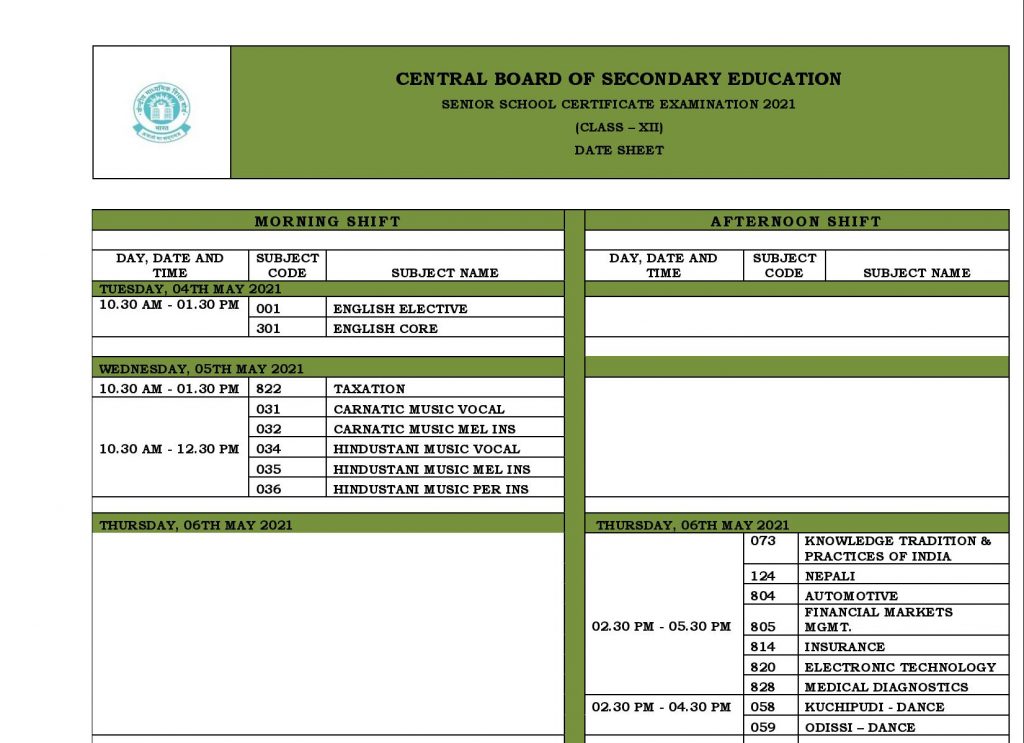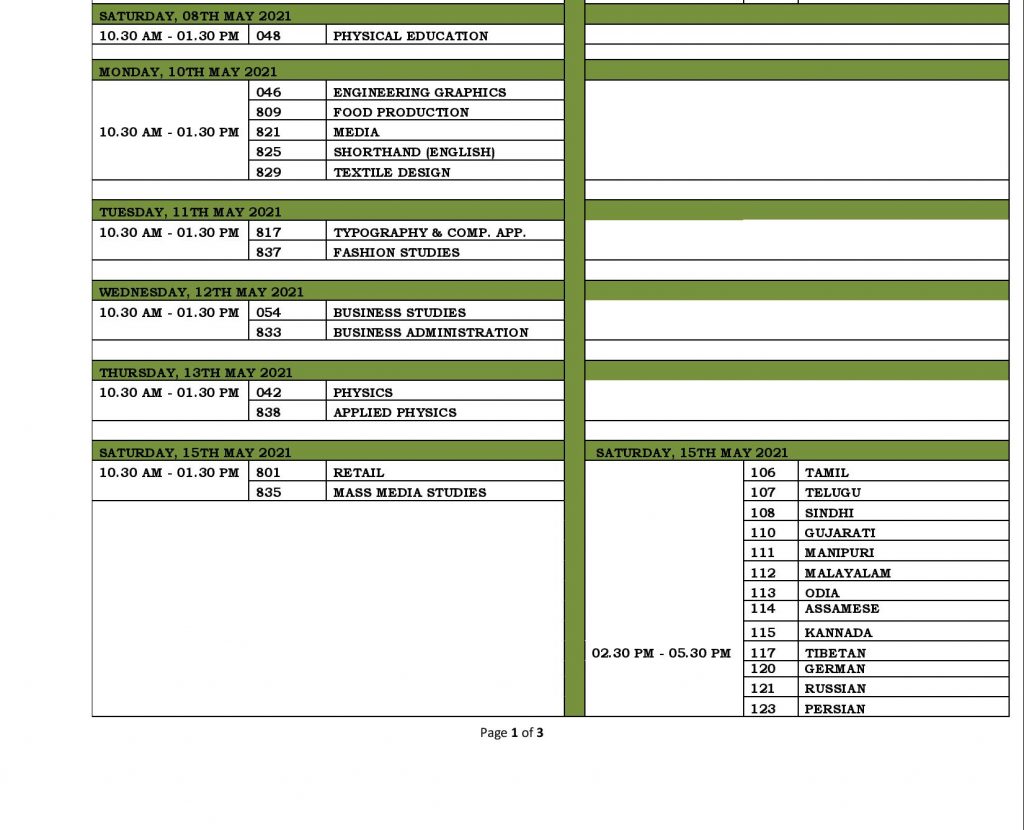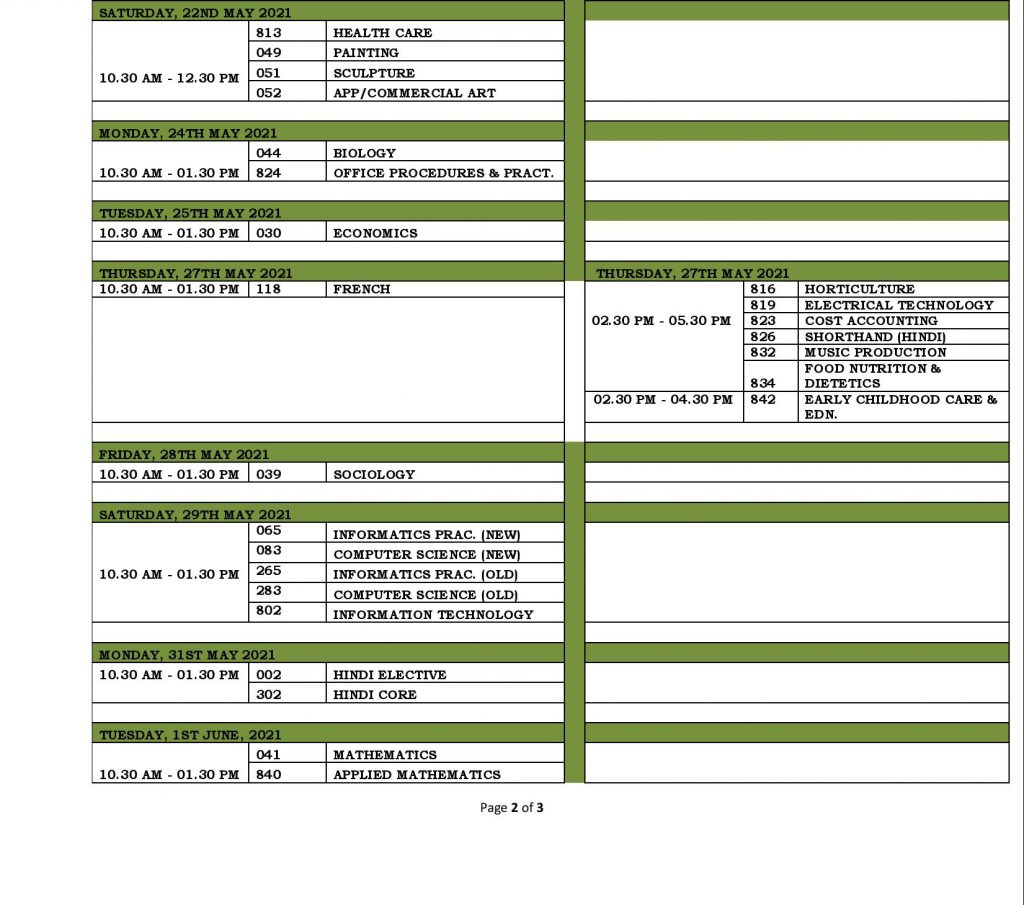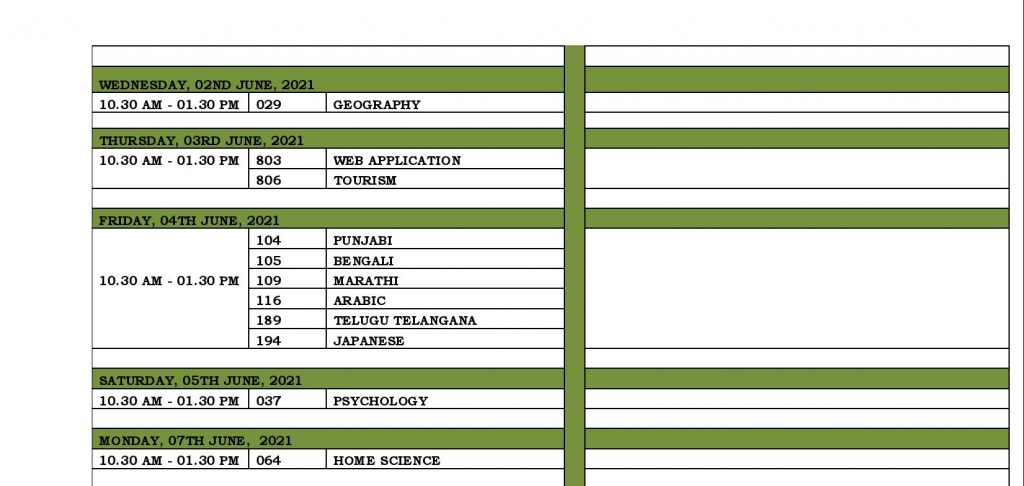 Keep in mind
We have provided you the date sheet. It's time for dear students to buckle up for the exams. Being in the exam hall can be a bit overwhelming, specially for Class X students who are appearing for Board Exam for the first time.
To calm yourself and be ready, students will be given at least 30 minutes before they begin writing. In the first 15 minutes, you will be required to fill in the details in the answer booklet provided to you. The invigilator will check the details and sign.
Next 15 minutes will be allotted to carefully go through the question paper provided to them and plan their strategy for answering. Read the instructions line by line. (Many students end up answering more than what is required!)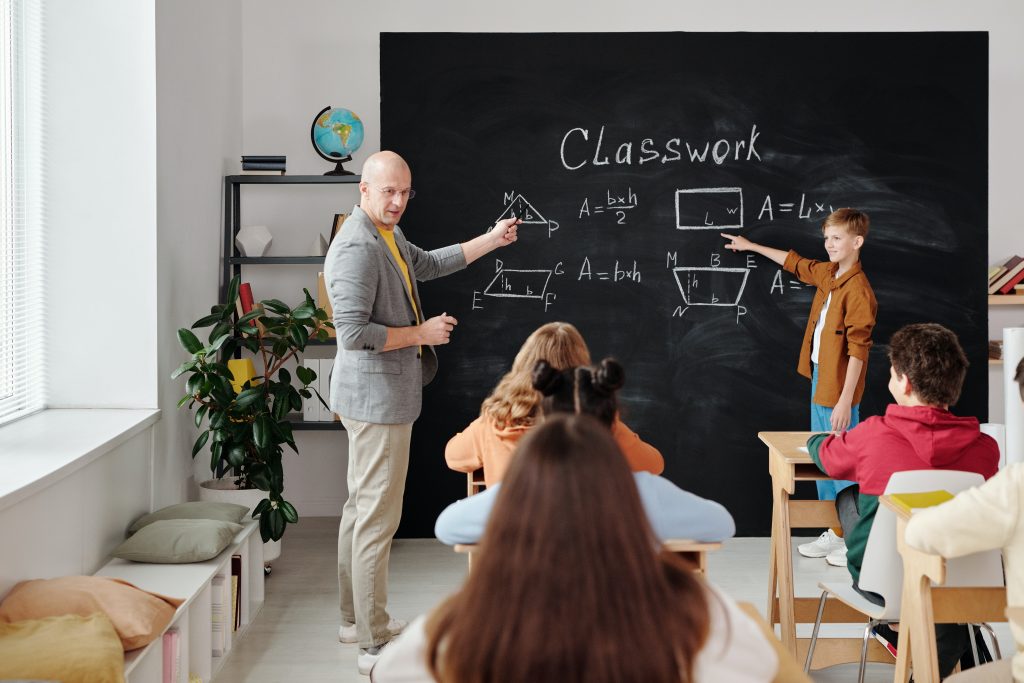 For example, you can formulate points for a long question or an essay in your mind [DON'T WRITE THEM ON THE ANSWER SHEET, YET]. You can decide which questions need more time while which can be quickly solved.
Last and most important, this is the time where you need to relax. You must have worked hard the entire year so don't be in a hurry to finish the exam. Take appropriate time to answer each question. When you've finished a question, mark a small circle or a tick to keep track if you have attempted the entire question paper.
Many students prefer attempting more questions even if 2 or 3 questions need to be answered in a certain section. There's nothing wrong in that, however, before you proceed ensure that you have answered the previously attempted questions to the best of your ability.
You still have ample of time. Focus your efforts on revising the concepts, practicing previous years' question papers, solving as many numerical questions you can. Good luck!