Admin Product | December 31st, 2020
Top 15 Scholarships For Students in 2021
"Rudeness luxuriates in the absence of self-respect."

Eric Hoffer
Online classes are a bit of a hassle, it is agreed by most. It is difficult to communicate in real time and the speaker has to wait for an appropriate response. It is trying, confusing and a test of patience. From a teacher's perspective, it is really annoying to see the students spamming the chat box with rude messages. Just because none of them have their camera or microphones on, they believe they can behave unruly.
One should remember that our true character shows when we think no one is looking at us. Behaving in an absurd manner doesn't make anything easy. From students, certain net-etiquettes or "netiquettes" are required.
#1 Wait for an answer: When a discussion is going on or if you have something to say, unmute your mic and politely ask to be given the chance to speak up. Google Meet also comes with an option to "raise hand" and notify the teacher.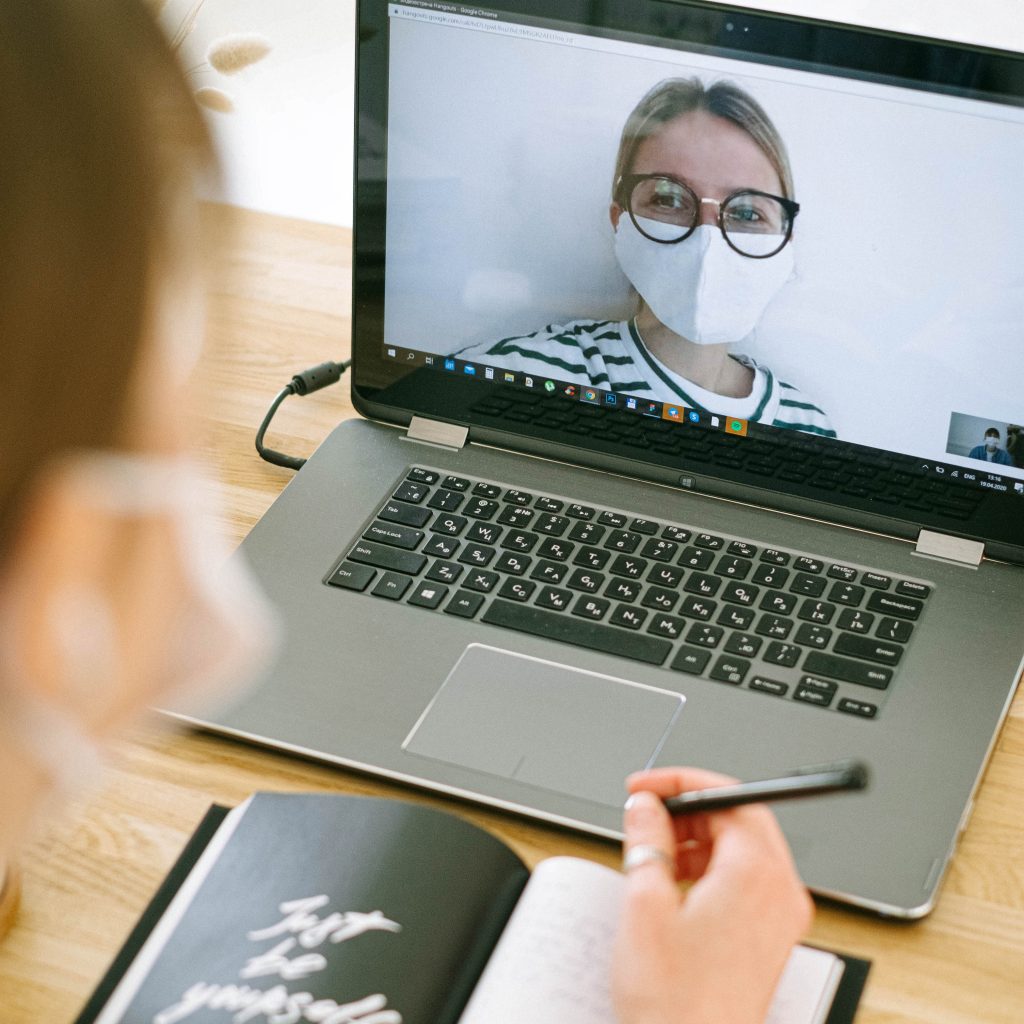 #2 Speak up when asked to: The internet was filled with memes saying that the tables have turned and teachers now want their students to speak and "not keep quiet". Sometimes, silent is also an insult. At the end of the day, if you haven't been communicative enough, the teacher will take a note of this once or twice and carry on with the lesson anyway. Who's at loss? You are! It's not "cool" to ignore your teacher.
#3 Google less; ask more: Even the teachers know when the students have just narrated their answer from an internet source. Google has many answers but it doesn't add to your knowledge if instead of revising or concentrating on class, you were a lot distracted and trance broke for a while.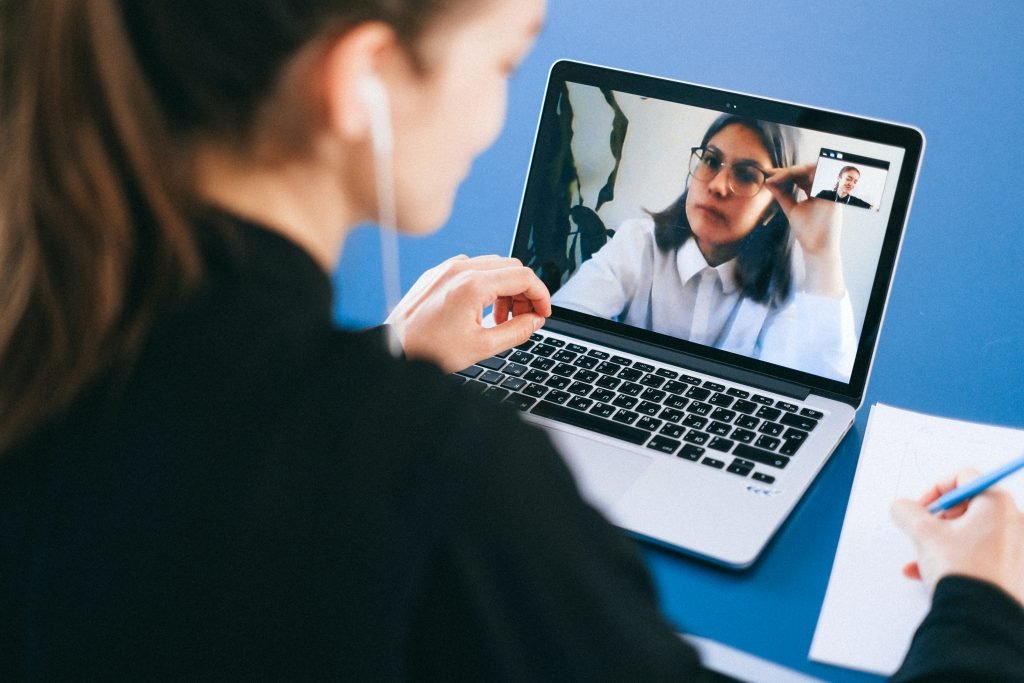 #4 Pay attention to the conversation: While typing an answer, think about what you want to say so that a little joke doesn't seem as well-intended sarcasm. Also, ignore grammatical errors of others as it is basically pointing fingers at them and is counter-productive.Some students jump in the conversation mid-way with irrelevant information already discussed.
#5 Cooperate, be kind and professional: It basically means that you complete your assignments, submit them in proper form, clarify your doubts, and be professional in your approach. If a certain project has to be done certain way, do it in that way. Kindness is undervalued.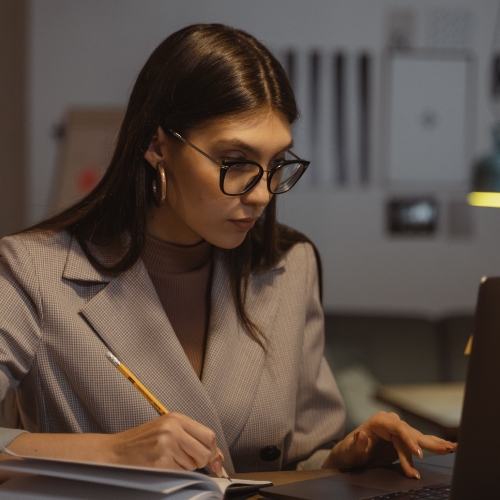 These are not just "netiquettes", they are etiquette each student must follow. A good character is reflected through small thing and your body language- both which can be developed and groomed properly at a tender age. Hence, these etiquette must be followed.
New Year is around the corner and the world famous and (we agree) a bit head-scratching tradition is lurking again. Yes! We are talking about the custom of New Year Resolutions. The difficult part isn't deciding what to choose but keeping a resolution. The custom is followed as a reason to retrospect our year, learn from our mistakes and try not to repeat them, at the same time, keeping this an enjoyable exercise.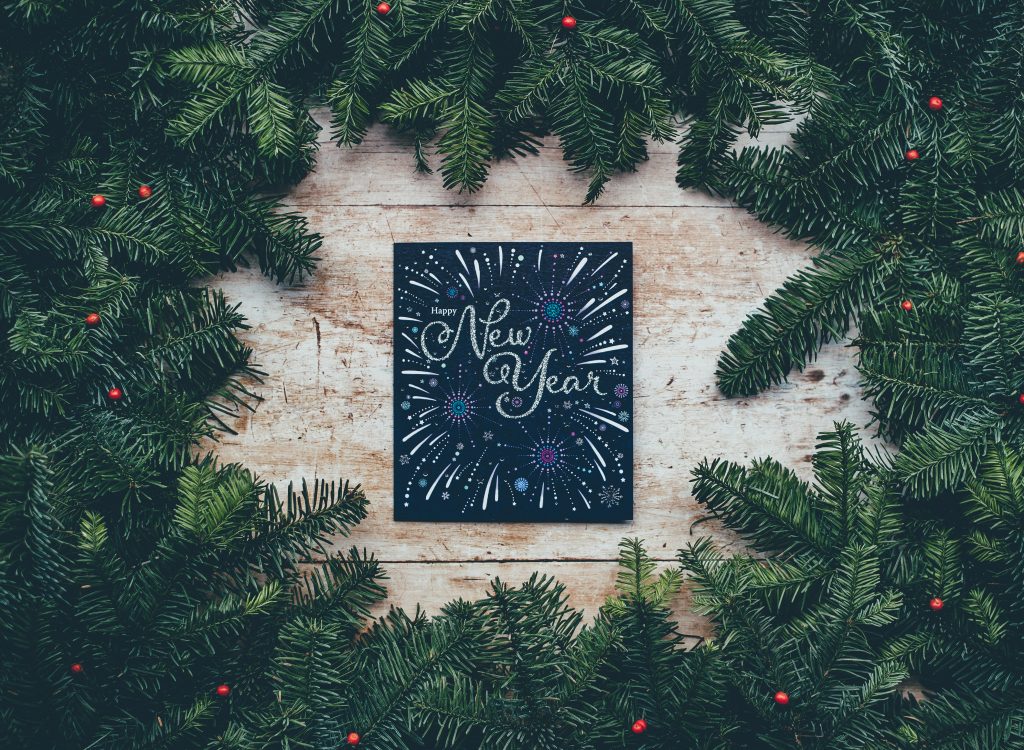 Often some people get disheartened when they are not able to keep up with the resolution as they give it more importance than the idea behind the process. We are unique and have our own timeline to learn and grow. Forcing something on oneself may get results which don't last longer. Therefore, certain easy yet useful suggestions for a resolution may help you out, especially if you are a student.
#1 Be Honest to Yourself: You are the best judge of yourself, while completing a certain task, course, exam etc complete it with full dedication. If you find yourself making excuses when you are unable to complete your daily goals try to be honest and ask yourself if the situation could have been avoided. For students, preparing for Board exams or Entrance Exams, it is necessary because it builds confidence in you to look adversities in the face and avoid them with determination to keep your study-schedule at priority.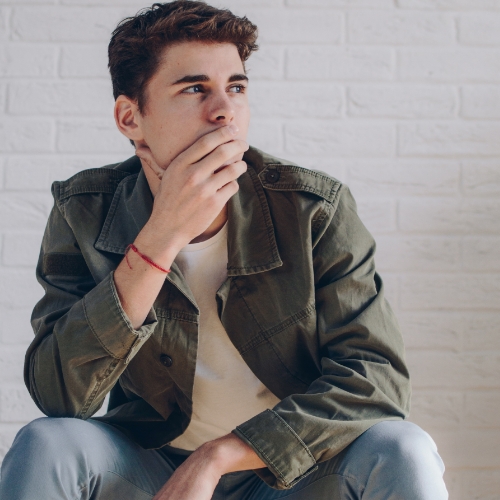 #2 Exercising: Sounds easy, yet the most difficult. This is a very necessary habit. If you are someone born around 2005, you know the future holds career choices, mostly sedentary, as the world is going online. Hence, it becomes more important to take care of yourself. Have a healthy diet, maintain a proper posture, exercise for 30 minutes at least thrice a week.
#3 Be More Independent: Here, independence means not giving in to peer pressure or the razzle-dazzle of other's choices. If you are passionate about a certain career choice, career change, subjects to opt for, etc; try to make a well-informed decision by conducting proper research, consult your elders or seniors who can help you out.
#4 Listening and Discussing: As a young adult or a teenager you must have come across your elders complaining that "you don't listen to them". Old as it may sound, this is true. Listening also means showing that you are following their advice up to a certain extent. Saying things like, "generation-gap", "experience doesn't mean correct advice " only shows your lack of confidence in proving "WHY" your decision is correct. Have a healthy discussion, once in a while, with your parents about life choices, they might have interesting insight to offer and present politely your views on the same.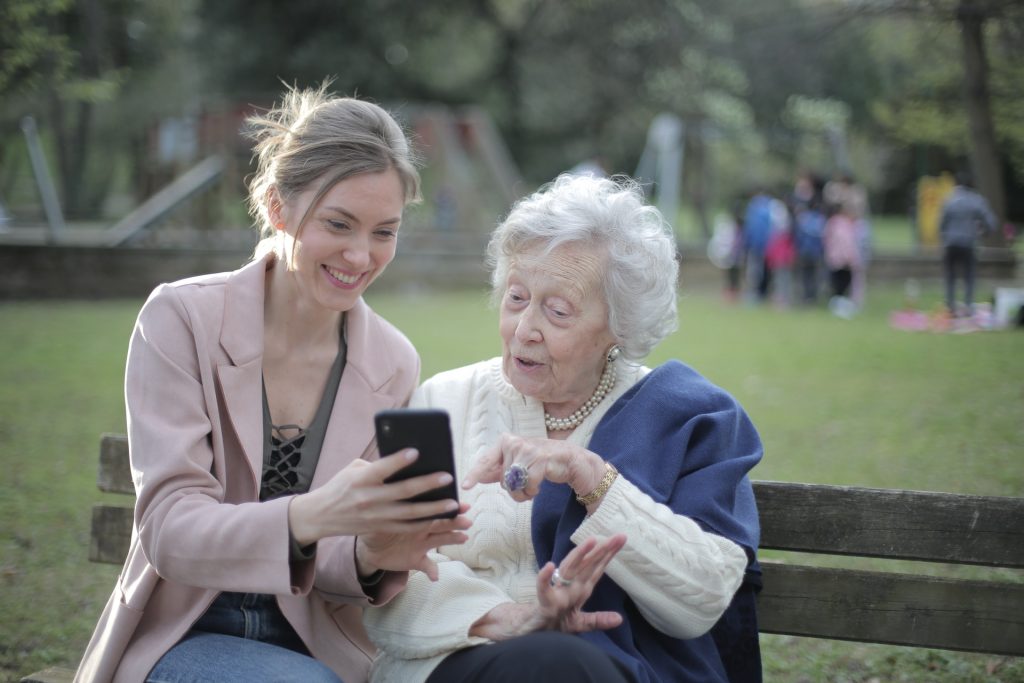 #5 Use Social Media for Your Advantage: You must have noticed the facebook, instagram feed shows you things that align with your interests and recent searches. Use this feature of data processing for searching answers related to your academic, creative, sports, cooking, reading, and many more preferences. Want to know which EdTech Platform is best for K-12 education? Like and search posts related to the same; engage with them by commenting, sharing, answering a poll and following their social media handles. This way you refine your search and get effective answers easily.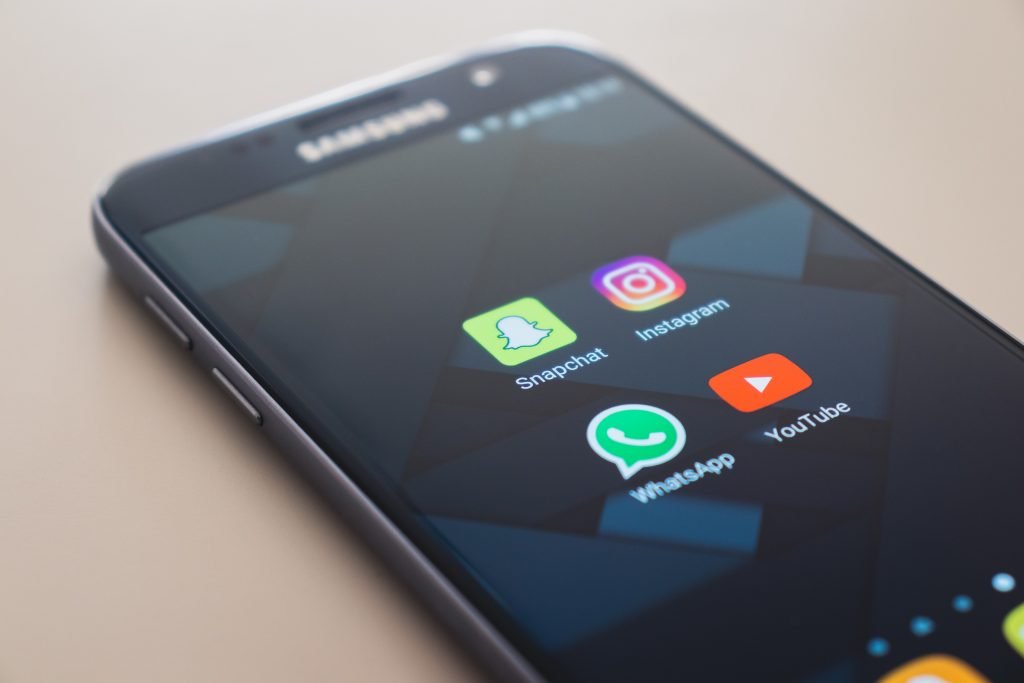 In the end, good luck on your endeavors and a lot of wishes for a happy, healthy new year!
Students today are far-sighted and enthusiastic about their future. It is this energy which if invested at the correct time and at the correct place, any student can develop the skill they want in a prospective career field of their interest and the best thing is with a lot of exploration and experimentation in various courses, they can learn more about their preferences which makes it really easier to choose a career path suited to their skill set.
Thankfully, it is the era of the internet- which itself is an advantage, given that one knows where to look for authentic information. To help you with your hustle we have discussed summer courses, internships, volunteer work, summer camps, etc. which are also a great opportunities to nudge you in the right direction.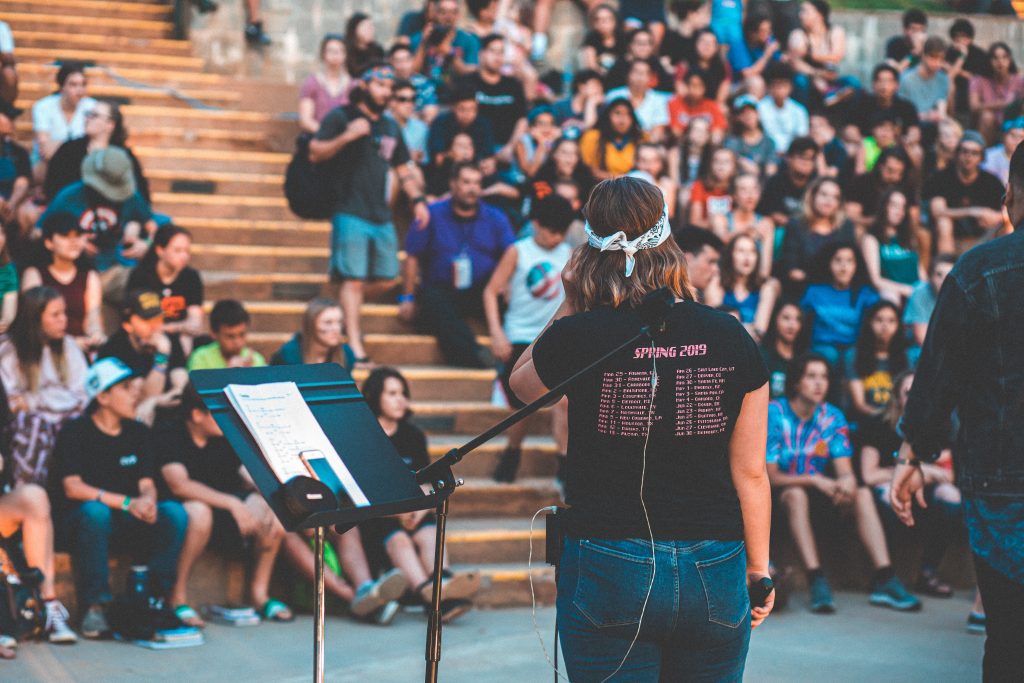 Beginning with summer courses, elite schools and universities (both nationally and internationally) offer courses of study for student of age group- 16 to 24 years depending on the school. Worth mention are:
Oxford Summer Courses have subjects ranging from arts, humanities, business, economies, law, history, politics, social sciences, medicine, and sciences. A bit pricey but a good opportunity for students to learn.
Summer at Doon School, Jindal Global Summer School, Amity University Summer School Programme: These institutes offer very niche and specific courses in business management, leadership, architecture, banking, finance, accounting, science, technology, communication, creative programmes, law, hotel management, travel, tourism, psychology and foreign languages. The faculty is one of the finest from Universities such as Yale, UC Berkeley, Cornell, etc.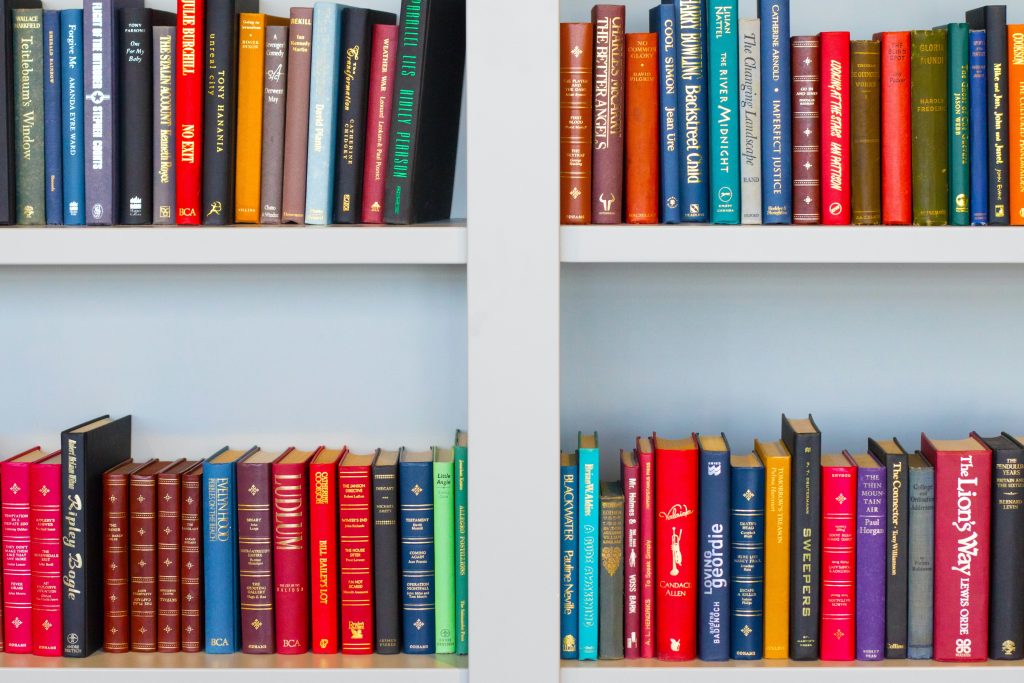 Next is international summer camps or workshops by Putney Student Travel. This includes opportunities from across the world. To name a few, New York and Milan Fashion Design, Pre-College Tokyo, Pre-College Vermont, Ireland Writer's Workshop and Craft and many more. As clear from the name itself, these are all skill-based rather than academia-based. Here, you get a chance to actually apply your skills and see if you can imagine it as your career, clear your doubts about the field, learn from students across the world, work under experienced mentor, all in all- a total win-win situation.
If you feel you are empathetic and want to contribute to the society and learn from it as well, volunteering opportunities might be the answer. There are certain organisations that are always looking for enthusiastic individuals for a helping hand and a fresh perspective on solving issues relevant to society. Costa Rica Wildlife Rescue Internship, Thailand High School Veterinary Service, UWC Mahindra College's YES Programme, and many more.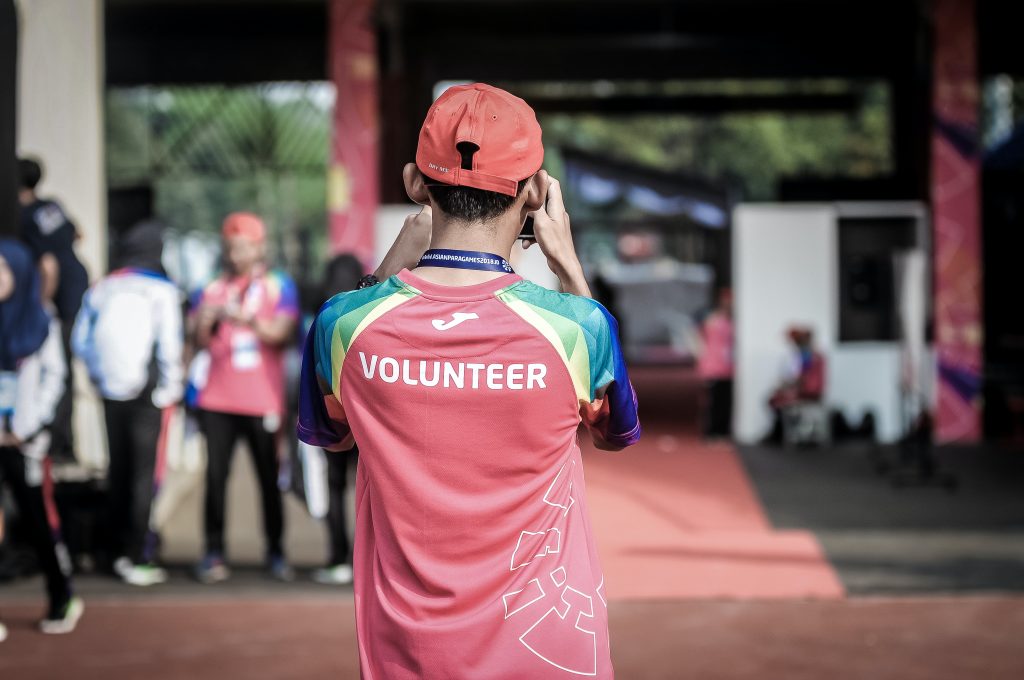 "Ask, and it shall be given you; seek, and ye shall find; knock, and it shall be opened unto you: For every one that asketh receiveth; and he that seeketh findeth; and to him that knocketh it shall be opened."

King James' Bible
The internet is like a room of requirement- you need only ask! we haven't summed up all opportunities but we have around 50 other (just click on this blue text!) that are just waiting for you to be explored. Have fun finding the one most well-suited to you!
The ability to measure a particular quality enables us to compare individuals on one parameter and find the highest and lowest points for the same accordingly. This fact has been the core tenet of various methodologies in social sciences and behavioral disciplines. The term "Intelligence Quotient (IQ)" was first coined by the German psychologist, William Stern in describing the value that consists of dividing the mental age by chronological age and this ratio is then multiplied by 100.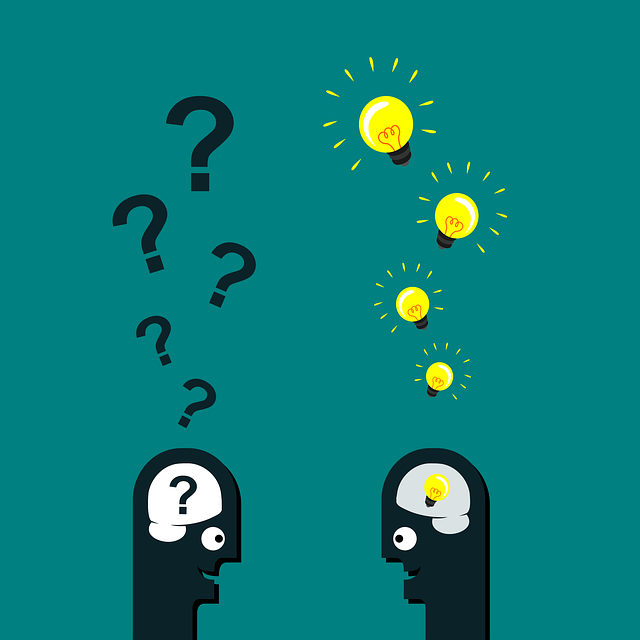 Intelligence Quotient has been one of the most earlier pioneer works by behavioral scientists and theorists in expressing the measure of an individual's quality and comparing others to them. This understanding transformed our entire understanding of intelligence for the next decades. Scoring high on an IQ test came to be known as a sign of genius and such individuals were praised for their academic achievements and successes.
However, as more studies followed such individuals, it became clear that IQ was not sufficient for a happy life. The question on happiness is still debated and pondered over for hours by philosophers, scientists, theorists, etc. Behavioral scientists looked for other key elements that contribute to an individual's happiness and what factors were responsible for them.
In doing so, they discovered Emotional Intelligence, or the "EI" which came to be known as the main pillar of healthy relationships of an individual with others. In pure definition, EI refers to the understanding of our own emotions as well as those of others and learning to acknowledge them in a positive way. IQ coupled with EQ became a standard for achieving high life satisfaction and happiness in one's life.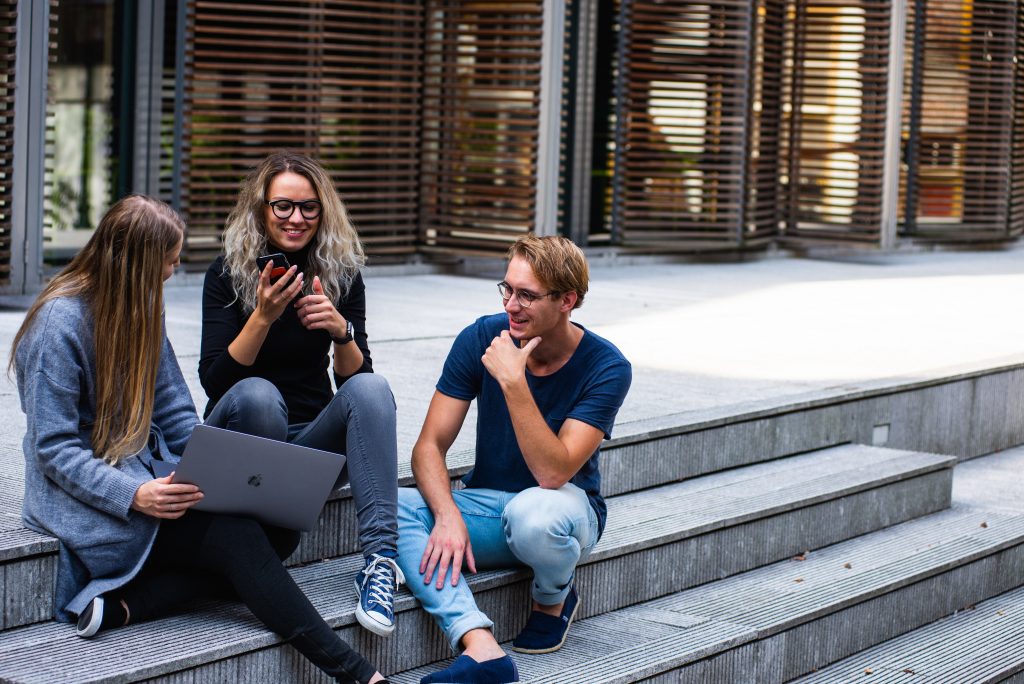 The emphasis on the "community" and the "society" aspect of intelligence came from sociology, anthropology and social psychology. It was felt that man has been a social animal from the very beginning of the evolutionary process and thus, the term social intelligence came into existence. Social quotient (measure of social intelligence) came to be closely associated with street smartness, common sense, understanding of the social orders, etc. This domain of intelligence is somewhat similar to the construct of interpersonal intelligence, as included in the "multiple intelligences' theory" by the psychologist Howard Gardner.
The above mentioned constructs became highly popular in understanding individual constructs when put in the context of their personal lives, the quality of their relationships with others, the role they played in their life satisfaction and well being, etc. One crucial aspect which was missing was the understanding of that particular element which drove high performance among individuals who achieved great successes in their individual careers.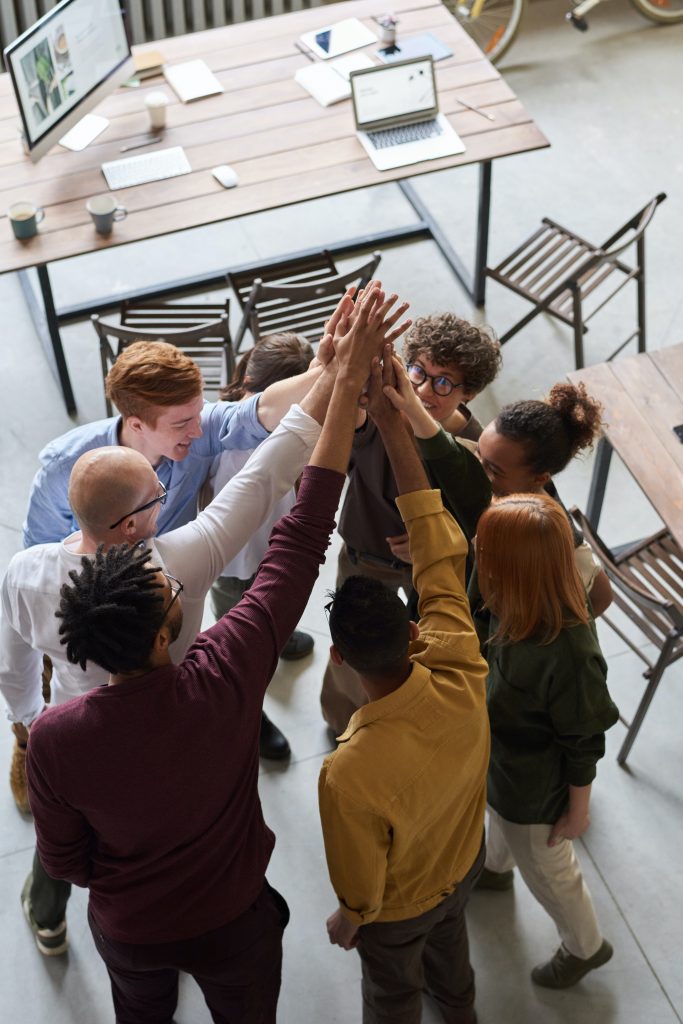 Hence, a major focus of organizational psychology became revolving around the construct of "leadership". It was widely believed and in fact proved that leadership is one of the most important qualities possessed by top performing team leaders, managers and high level corporate employees. "Leadership Quotient" became the reliable source to measure such a quality and hence it helped the behavioral scientists in understanding the sub-aspects of leadership from a quantitative perspective. Along with other factors, LQ was shown to be a major component of an individual's professional success and eventually, that of the company's.
These were some of the most widely accepted and practiced meters of various types of intelligences that persist in different fields of an individual life. Our focus should be in achieving an optimum balance between them in reaching our goals and making each event of our lives meaningful and not just successful.
It is unanimously agreed that 2020 has been its own kind of difficult not only because of the pandemic itself but also because of its consequences on almost all spheres of life- health, social life, professional life, country's economy and the list goes on.
K-12 has been heavily affected owing to the fact that school education is most crucial and the students till this stage are inexperienced in managing their studies. Just after this is the worry of entrance examinations on which their prospective career building process depends. We've come up with a projected list of trending careers in 2021, so buckle up and throw all your career worries out the window!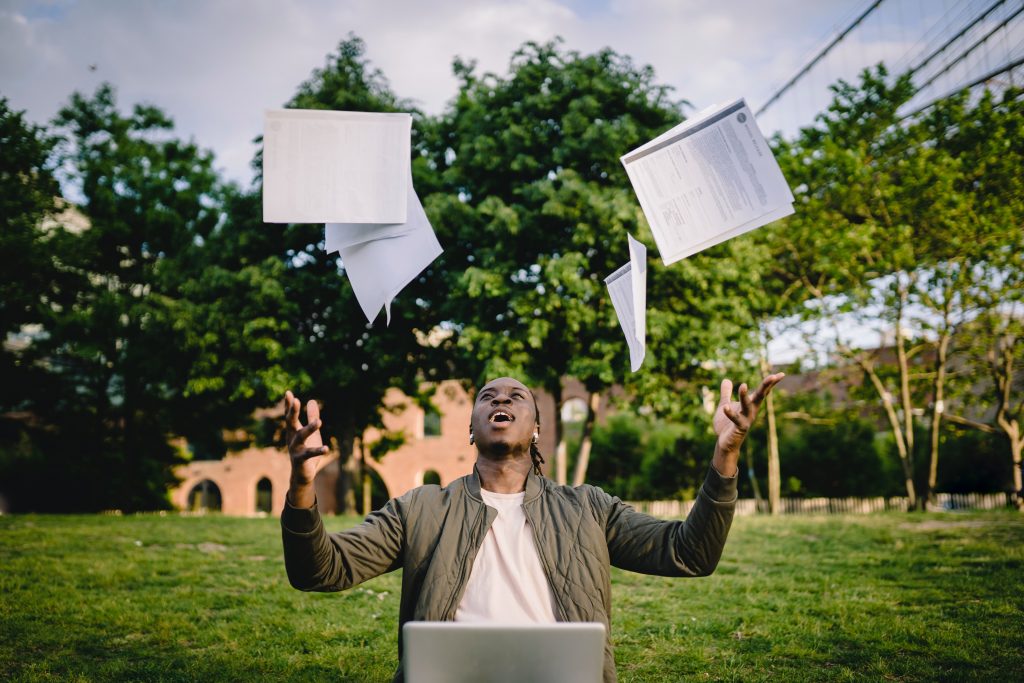 Coming up at the top is the sharp rise of demand in Engineers, Data Scientists, and Coders. Although these are distinct from each other, professionals in these jobs will make the "new normal" of other jobs, markets, and education relying on the "Work-From-Home" feature, more sustainable.
On the second tier, K-12 education and EdTech platforms will be seen as good career opportunities. As the kids prefer to be multi-talented or rather play their hand at various niche courses: website development, coding, IoT development, their need will be met with flexible courses available online at reasonable prices. For this, expert individuals in the education industry, educators, etc will be in demand.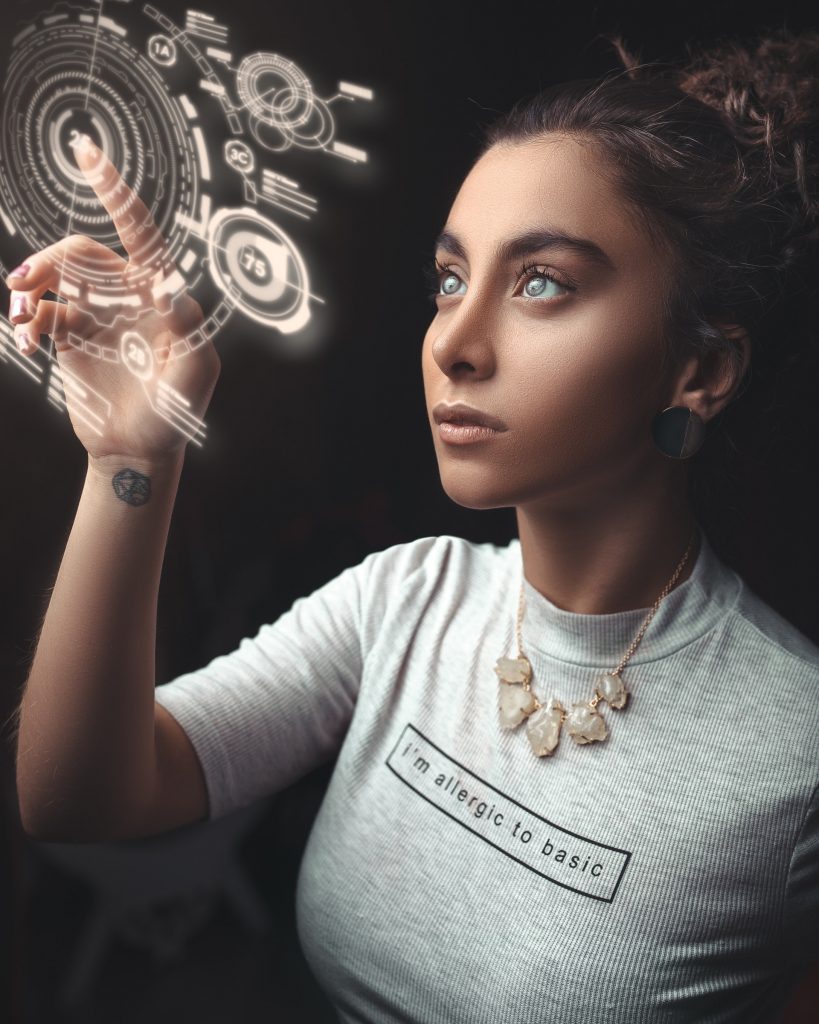 Next, a surge will be seen in Cyber Security and Database Administration jobs because more spheres going require by default better management of the virtual traffic and the security of the users, company and all involved. Translation jobs will be correlated because the entrepreneurs of today look at Earth as a possibility for implementation of their ideas, not just their country, region etc.
Accounting, Banking, Auditing, Logisticians, Marketing Managers follow suit. In truth, these jobs are forever in demand because the main aim of any business is to earn profit through better reach and customer satisfaction.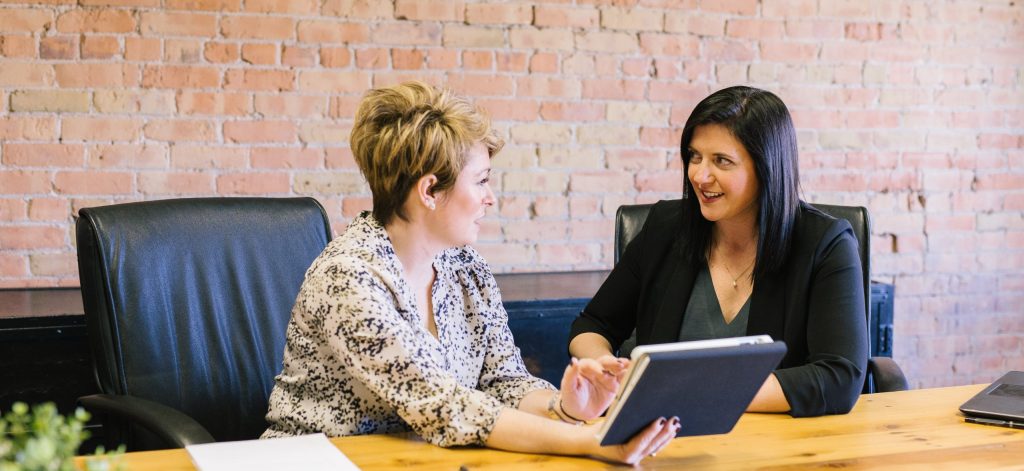 Post Covid, the convalescent economies will attract better living standards. Another reason would be the endorsement of the previously mentioned reason of "work-from-home" feature. This will boost career fields related to Real Estate, Pharmaceuticals or Health Care and Nursing. People have become aware of their physical health, now more than ever and the consecutive lockdown period has made all of us realise the importance of sound mental health. This will make Therapy a possibly lucrative career field.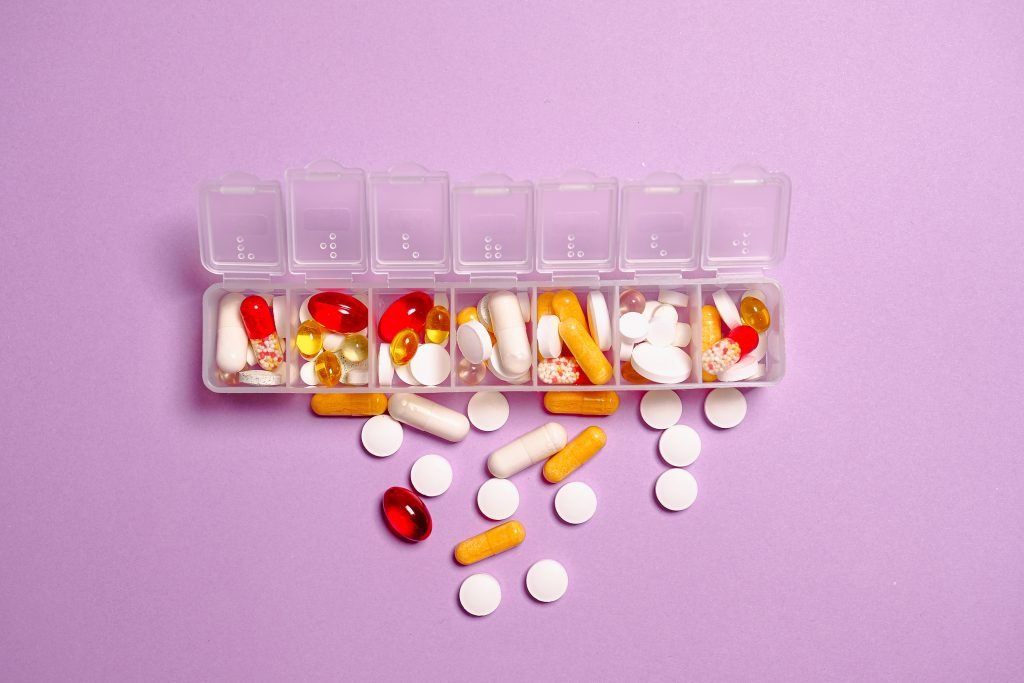 We have completed our list of the top 15 career fields that will be trending in 2021. If this list doesn't align with your interests of studies, remember hard work and sincerity never go out of fashion. Go be what you want to be, the best way you can be.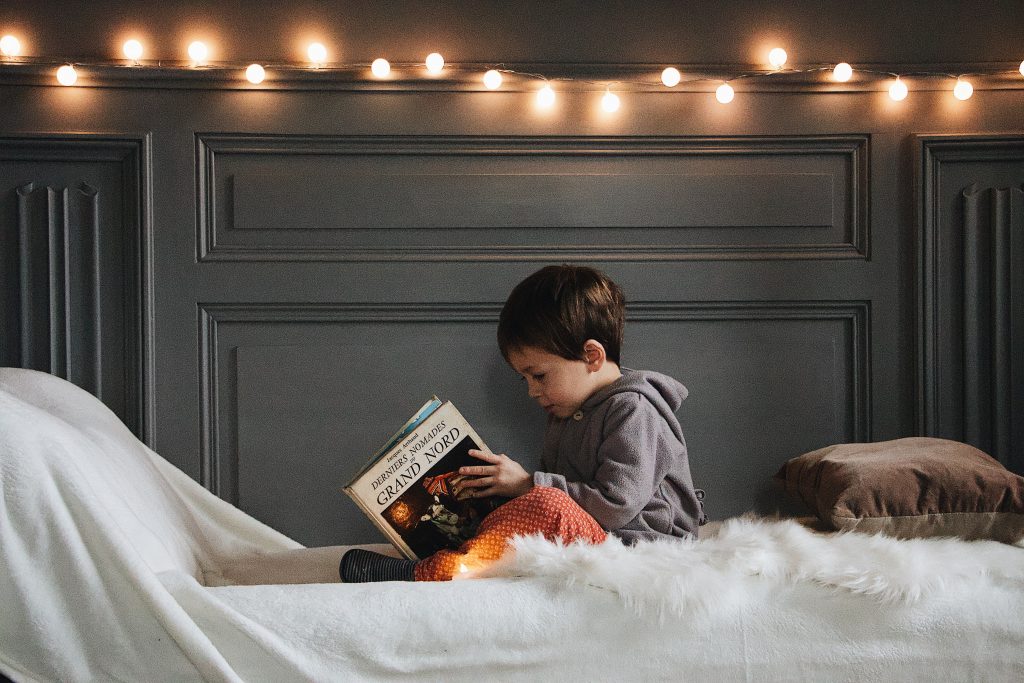 Spoiler Alert! The possibilities are endless (always have been) for those who dare to dream. There are other crucial roles: disaster management, utility services, armed forces, and many other blue-collar, white-collar, gold-collar or as the term has come now "new-collar" jobs we haven't even hinted about but are constantly helping in running the system efficiently.
December 25 has been celebrated as Christmas Day and a federal holiday in the U.S. since June 26, 1870. The Christians believe it to be the day their spiritual leader- Jesus of Nazareth was born. It has now become a worldwide cultural phenomenon where tradition of exchanging gifts, decorating our homes, waiting for Santa, going to Church, etc are included.
In ancient epochs, Christmas was celebrated at different time with varying reasons. The Europeans celebrated Winter Solstice, a natural phenomenon that occurs around this time, ensuring the arrival of longer days and sunlight after a harsh winter. The Scandinavian called it "Yule" and the celebration began from December 21 till January. The Germans worshipped the Pagan God- Oden while the Romans worshipped Saturn- god of Agriculture.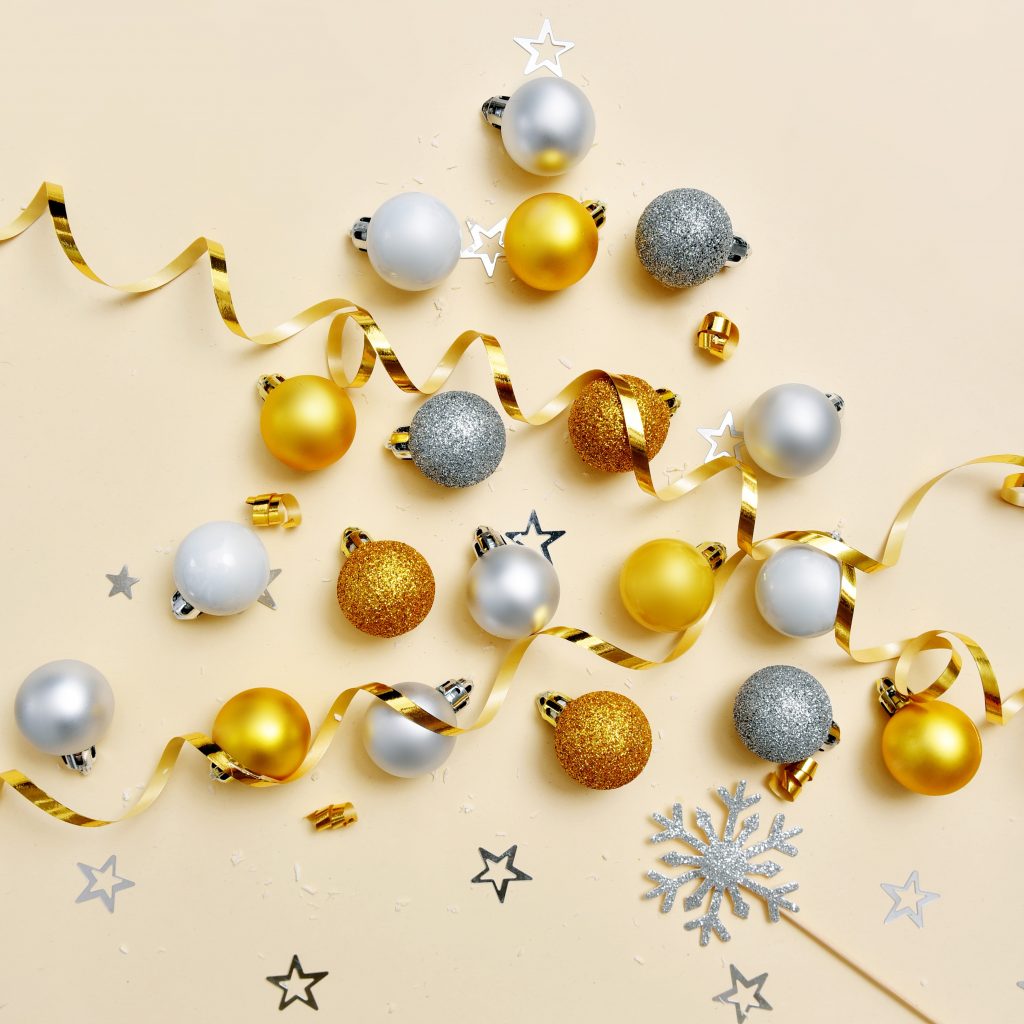 Due to an interesting turn of events, Easter, which used to be the main holiday of Christianity was replaced by Christmas when Pope Julius I chose December 25 as the date for celebration. However, the traditions and customs were not decided by the Church. It slowly became the festival to treat poor by the rich of the society with good food and hospitality. Still, this vibrant festival faced hostility from other branches of Christianity and was not popular or even celebrated in Europe around the 16th Century. In Boston it was even outlawed.
After the American Revolution, idea of Christmas resurfaced and was reinforced by two literary pieces:
The Sketchbook of Geoffrey Crayon (Washington Irving) which portrayed Christmas as a peaceful celebration bridging gaps among the social classes.
A Christmas Carol (Charles Dickens) which showed Christmas as a time to spend with family and lavish them, especially children, with gifts.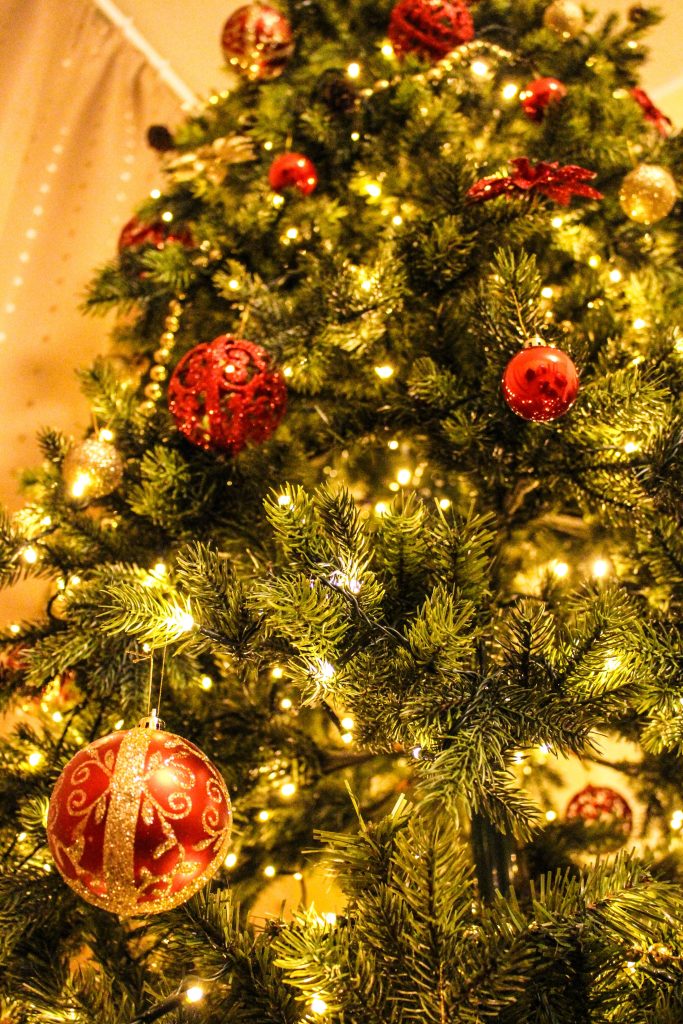 In a way these books reinvented the "traditions" of Christmas which underwent many changes within 100 years.
As the festival gained popularity, it also included myths, stories from all over the world. The most popular and loved being the myth of Santa Claus. It actually celebrated the benevolence of Turkish saint named Nicholas, born around 280 A.D who gave up all his fortune for the betterment of the poor. His affection to children made him famous as their protector.
In Dutch language, "Saint Nicholas" is pronounced as "Sint Nikolaas" and colloquially called as "Sinter Klaas". From here, the English name "Santa Claus" became known when this Dutch population moved to cities of America with international approach like, New York. St. Nicholas was honoured by the Dutch on his birth anniversary. The story became famous in Clement Moore's poem An Account of a Visit from St. Nicholas depicting Santa Claus as he is believed by almost all of us today- carrying toys in a heavy sack and delivering them on his sleigh pulled by reindeers.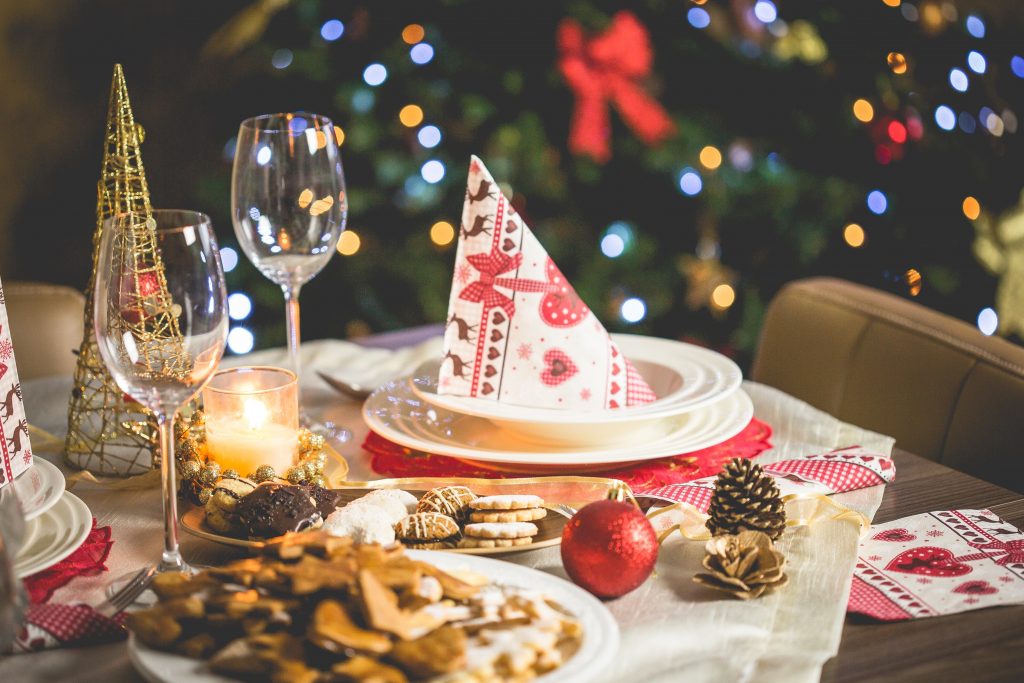 The actual icon or image came with cartoonist Thomas Nast's drawing in 1881 in which Santa was wearing a white and red costume with a big, flowy beard. Christmas has become a tradition and a kind of a synonym of all Christian festivals. It is a festival which is loved in the entire world and most awaited by the little children.
On December 24 , 1986, the Consumer Protection Act was enacted to protect consumer rights. The Act highlights the importance of the consumers, spreads awareness among buyers about their rights and responsibilities, stops the manufacturers from gaining undue advantage by setting up proper consumer councils and committees to settle disputes arising due to unsatisfactory services, defective goods or any unfair marketing technique.
Since the enactment, every year on December 24, National Consumers Day is celebrated while on March 15, World National Consumer Day is celebrated. In India, "Jaago Grahak Jaago" campaign begun to spread the information about the Act among local public. This year the theme of the Day is "the Sustainable Consumer" which seeks to ensure that during international crisis and global warming, how can the consumer be empowered to remain a potential buyer. The six basic rights of a consumer which ensure this are: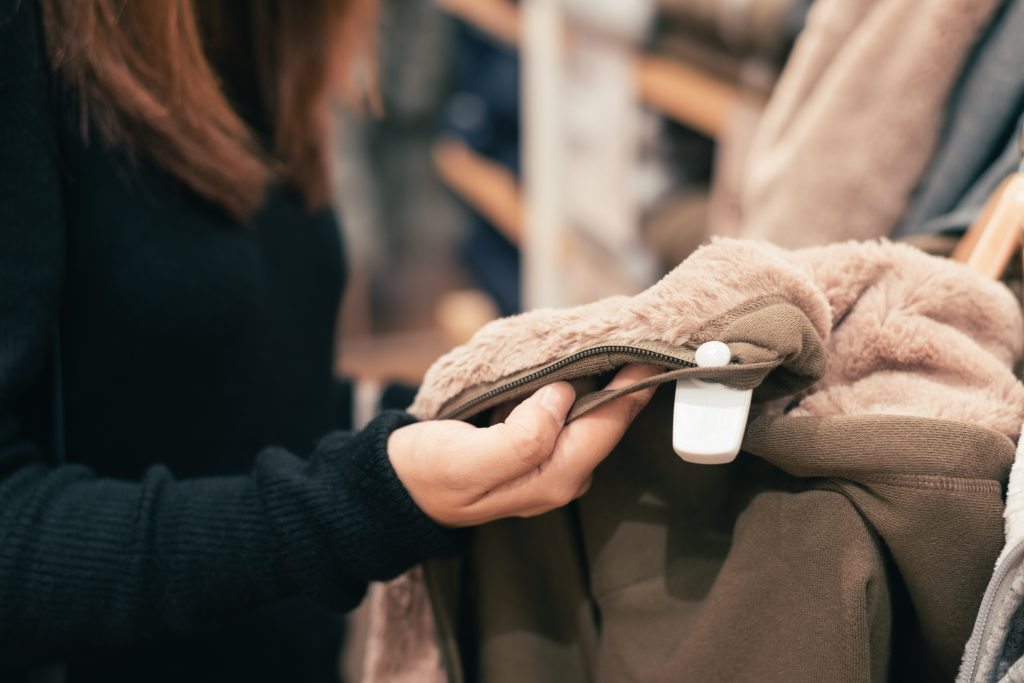 Right to be Informed: Defined as "the right to be informed about the quality, quantity, potency, purity, standard and price of goods or services, as the case may be so as to protect the consumer against unfair trade practices". This means any product must have a standard labelling format informing the buyer about the cost, quantity, ingredients, instructions to use, safety hazards, etc related to the product.
Right to Choose: As a consumer you have "the right to be assured, wherever possible, to have access to a variety of goods and services at competitive prices". India faces a crisis of monopoly in the market. We tend to choose a particular product due to marketing or word of mouth without thinking about what fits our needs. Among companies selling similar products, this leads to an unhealthy competition and monopoly, hence reducing the consumer's bargaining power by limiting their options.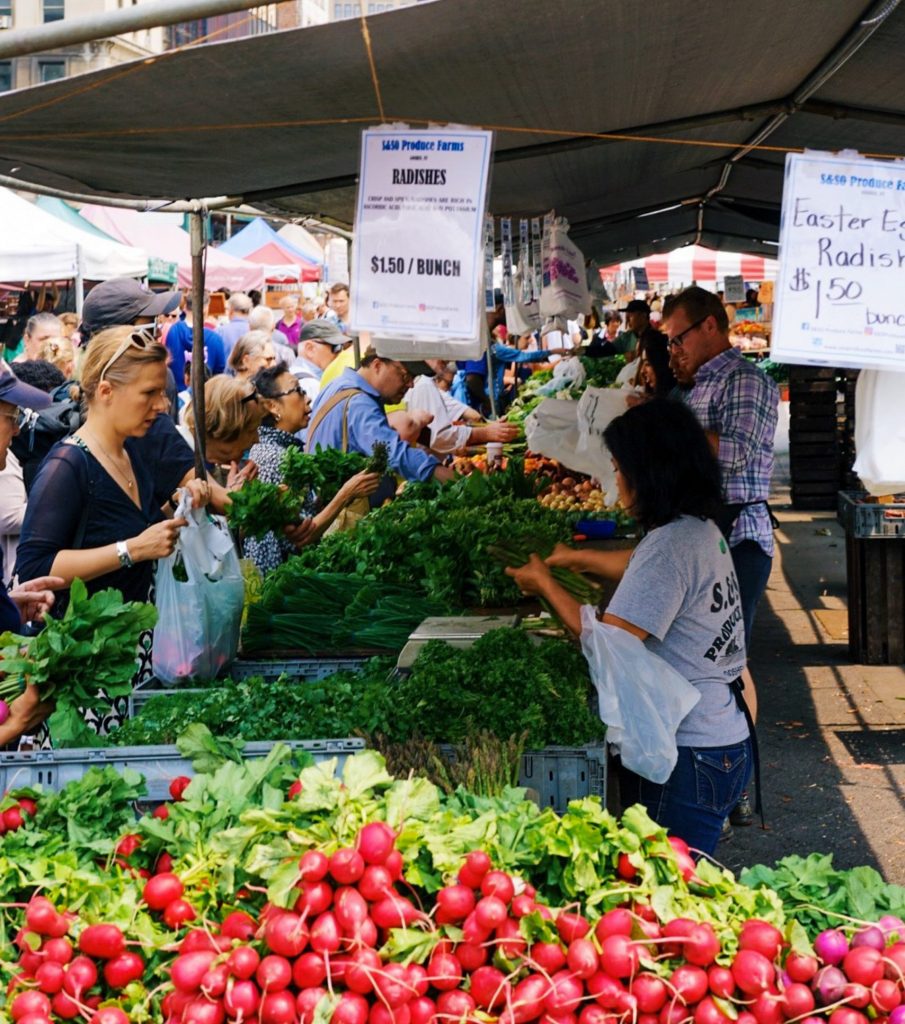 Right to be Heard: It refers to the " right to be heard and to be assured that consumer's interests will receive due consideration at appropriate forums". This is rather empowering because it means irrespective of the status of the company, the consumer can not only file a complaint but it is the company's responsibility to take suitable action.
Right to Consumer Education: Considered as the last right by the consumer Protection Act, this ensures that consumers are fully aware of what they are buying. It includes awareness campaigns, basic formal education to understand the product better, running consumer NGOs, seminars on national level addressing consumer's frequently asked questions, etc.
In 2019, the Act has been updated to include Central Consumer Protection Authority (CCPA), the ease to file a complaint where the complainant resides (previously it had be filed where the seller's office is located), provision to seek compensation if any harm is caused by a product or a service (either no compensation or provision to transfer the case in a civil court was given).
The amount of pecuniary jurisdiction raised from:
20 Lac to 1 Crore [District],
20 Lac upto 1 Crore to 1 Crore upto 10 Crore [State],
above 10 Crore to above 10 Crore [National].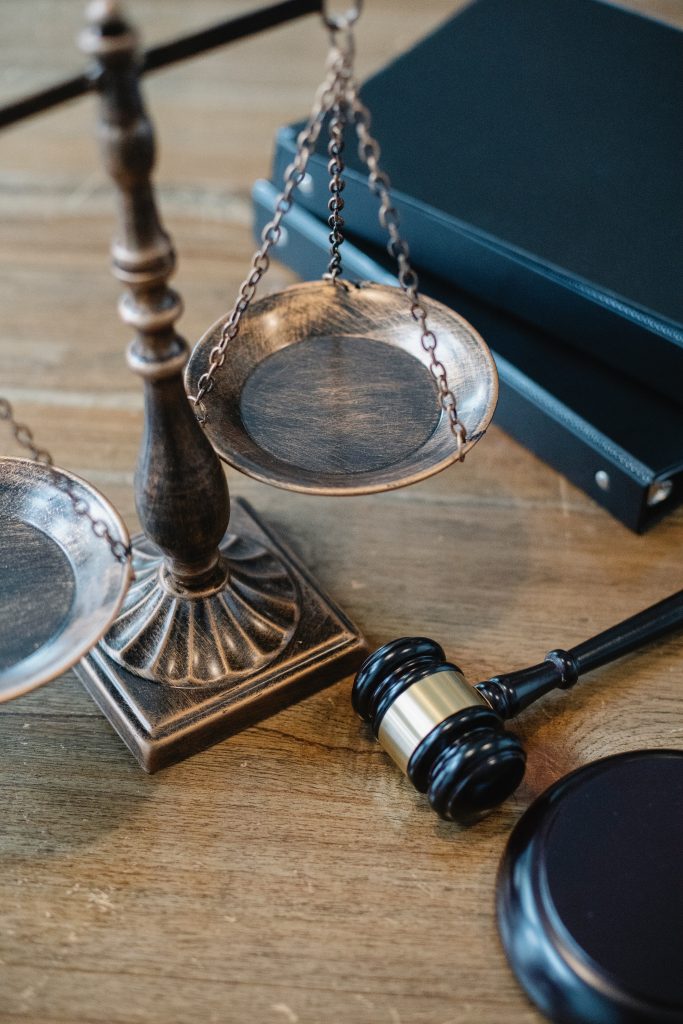 If you are a citizen of India who wants to know more about consumer rights and methods to file a complaint you can refer to the official government website. As a consumer, it is our collective responsibility to not let monopoly or clever tactics dupe us of the hard-earned money and promote business that are just and fair to their customers.
Every year December 23 is celebrated as किसान दिवस in the memory of India's fifth Prime minister, Chaudhary Charan Singh who was born on this date. Hailing from an agricultural-oriented background himself, Charan Singh related to the problems of the farmers at a grassroot level and reformed the Indian agriculture system accordingly. 
He was in office from 28 July 1979 until 14 January 1980 and in his budget of 1979, he brought policies that brought the farmers together against the moneylenders and landlords whose atrocities kept the quasi-feudal system alive in the country and successfully enforced the Zamindari Abolition Act.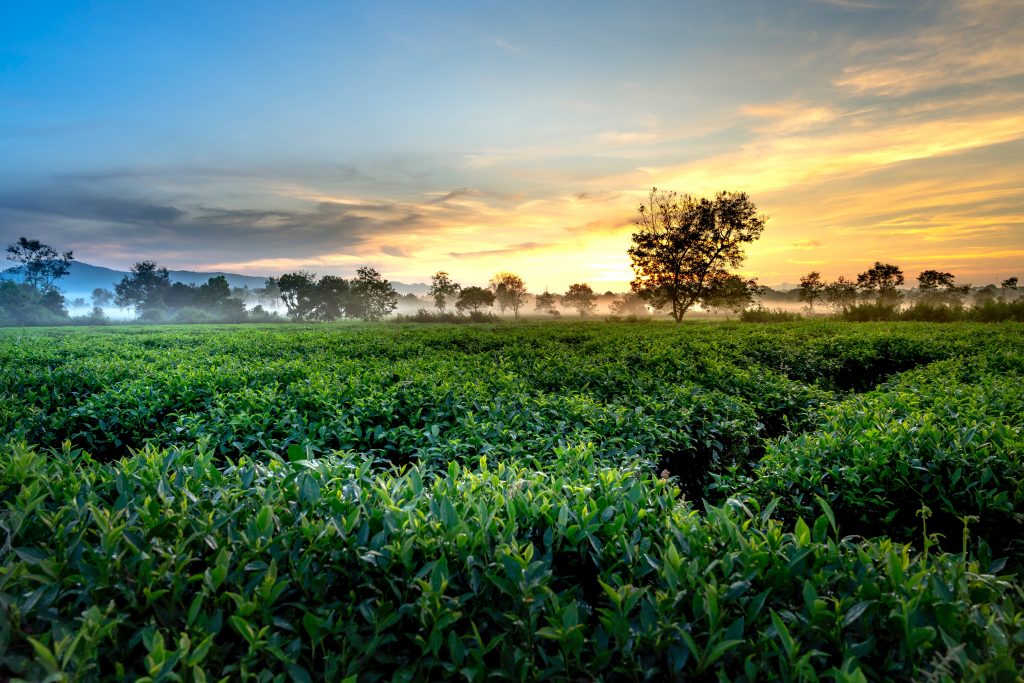 For the security of farmers' rights and regulation of the fair pricing of the produce, he also introduced the Agricultural Produce Market Bill in the Assembly. During his regime, Chaudhary Charan Singh adopted the motto of " जय जवान जय किसान " which was given by the second prime minister of India, Lal Bahadur Shastri. The memorial in New Delhi was renamed किसान घाट as a demarcation of Charan Singh's commitment to the farming community.
On this day, in some government offices or institutes in the state of Uttar Pradesh. Although this has gradually changed to paying a formal tribute to the unwavering leaders and workers who played a crucial role in the growth of the farmers. Seminar, exhibitions, workshops, trade-fairs are organised on this day by government and rural development associations to boost agriculture.
The agricultural scientists, officers, experts, etc interact directly with the farmers and spread awareness about the scientific techniques of farming, technology that facilitates in better care of agriculture produce, irrigation- related technology, etc. A question/answer session is set up to resolve all queries related to core agriculture practices as well.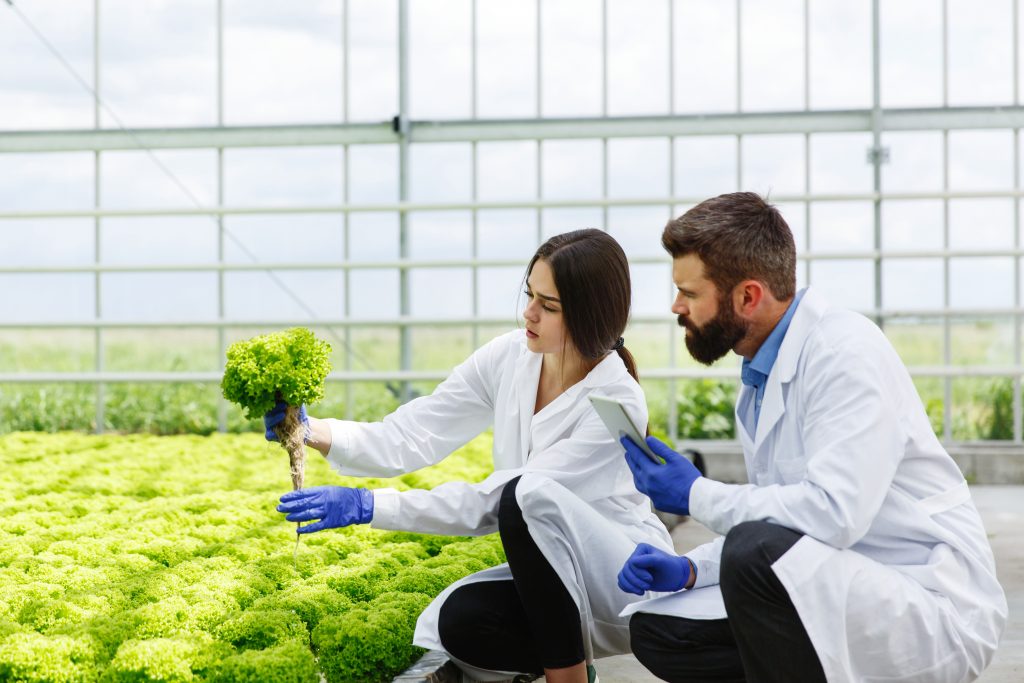 India is an agrarian country with agriculture covering 14 to 15% of the total GDP. More than 80% of the rural population depends on primary economic activities for their livelihood. An average Indian farmer not only owns around 5 acres of land but also is a jack of other trades like a mechanic, scientist, weatherman, businessman, etc. The farmers have become comfortable with technology and use government helplines or agriculture-related mobile apps for farming. According to a survey, conducted in 2013-14 by the agriculture ministry, India produced 95.9 tonnes of wheat.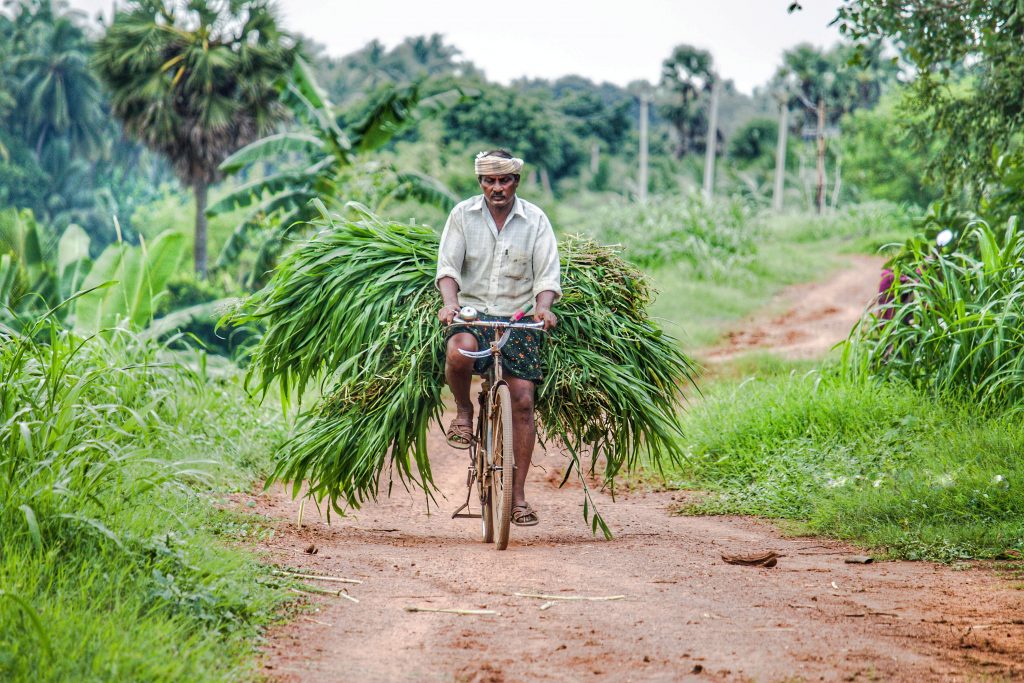 To celebrate the farmers of a country, one doesn't need to go and toil in the field under the scorching sun. We only need to understand the importance and the hard work put in to get the plate of food we have in front of us. People lack civic sense when it comes to consumption of food. This is common to all countries- developed, developing or even under-developed. At weddings, official events, etc we throw away food like garbage. Not a single thought is given before serving as per individual's capacity to eat a meal. It is so normalised that people do it shamelessly passing it onto generations. We consider it the host's "responsibility" to pay for what we throw away too. 
This needs to change. Several NGOs have worked in the direction of donating left-overs from any event to the hungry and needy. But does this justify food already dumped in bins? The question still remains, when will we change?
"An equation means nothing to me until it expresses a thought of God."

Srinivasa Ramanujan
December 22 is celebrated as National Mathematics Day of India to commemorate the birth anniversary and the contribution of one of the great mathematicians, Srinivasa Ramanujan. The Day was officially recognised by the former prime minister, Manmohan Singh in 2019.
Ramanujan was a self-taught math prodigy who lived during the British Raj. He found an accurate approximation of ℼ (pi) which now forms the basis of fastest calculation of algorithms based on pi. Following is the formula given by him:
The number 1729 is termed as Hardy-Ramanujan number. It so happened that G.H. Hardy, a British Mathematician while visiting Ramanujan had hailed a cab with the same number and considered it an ill omen because the number seemed rather "dull" to him. Listening to his concerns, Ramanujan exclaimed that the number 1729 was rather fascinating as it was the smallest number that can be expressed as the sum of two cubes in two different ways:
1729 = 13 + 123 ;
1729 = 93 + 103 ;
13 + 123 = 93 + 103
Apart from the world of maths, his Theta Function is an important part of the String Theory and his Mock Modular forms may help in unfurling the secret of the black holes. Ramanujan was the second Indian to be selected as a fellow of the British Royal Society.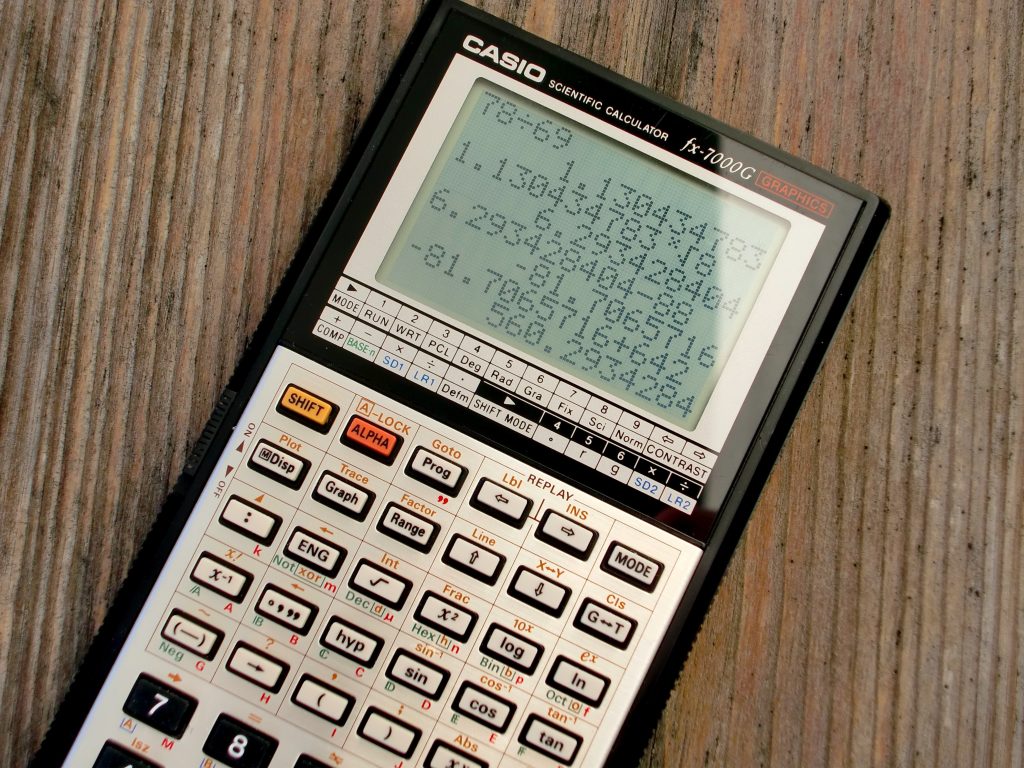 To celebrate this day, India and UNESCO coordinate with the aim to spread love for mathematics in children globally and at different schools, Colleges, Universities and Educational Institutions of India. The State governments hold various quizzes, poster making competitions, debates, workshops, seminars, etc. with themes such as: 'Indian Mathematics', Mathematics for Life' and 'Application of Mathematics'
The National Academy of Sciences, located in Allahabad, held a 3-day workshop-cum-seminar to discuss Ramanujan's contribution and influence in the emerging development in Mathematics and applications of his theories in the area of g-Hyper geometric series. The main aim is to encourage research and development in the field of mathematics and to seed out such math prodigies by providing them a proper platform.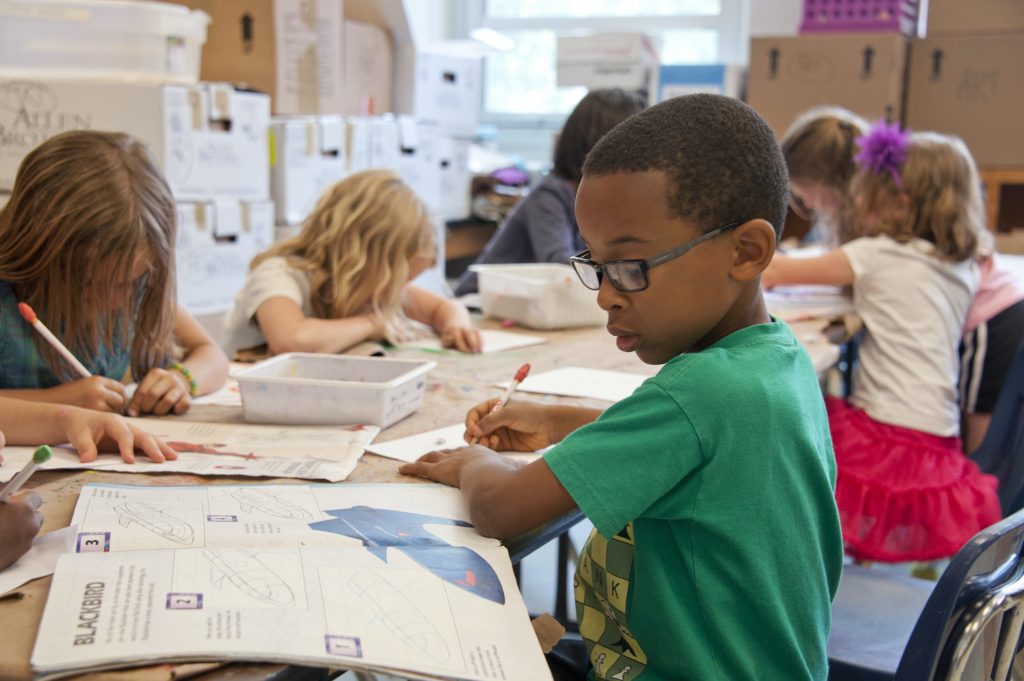 Students tend to show a general disinterest to maths because they find it difficult to understand. The deep-rooted fear of failing in an important subject also stresses them out and they tend to fumble. This is where the role of the teacher is very crucial.
To inculcate an amicable attitude, he/she must reassure the student of the ease in mathematics by trying to have an interactive class rather than the conventional solving the textbook word problems and equations. The theory behind the equation must be stressed upon rather than expecting an appropriate application by cramming up the concepts.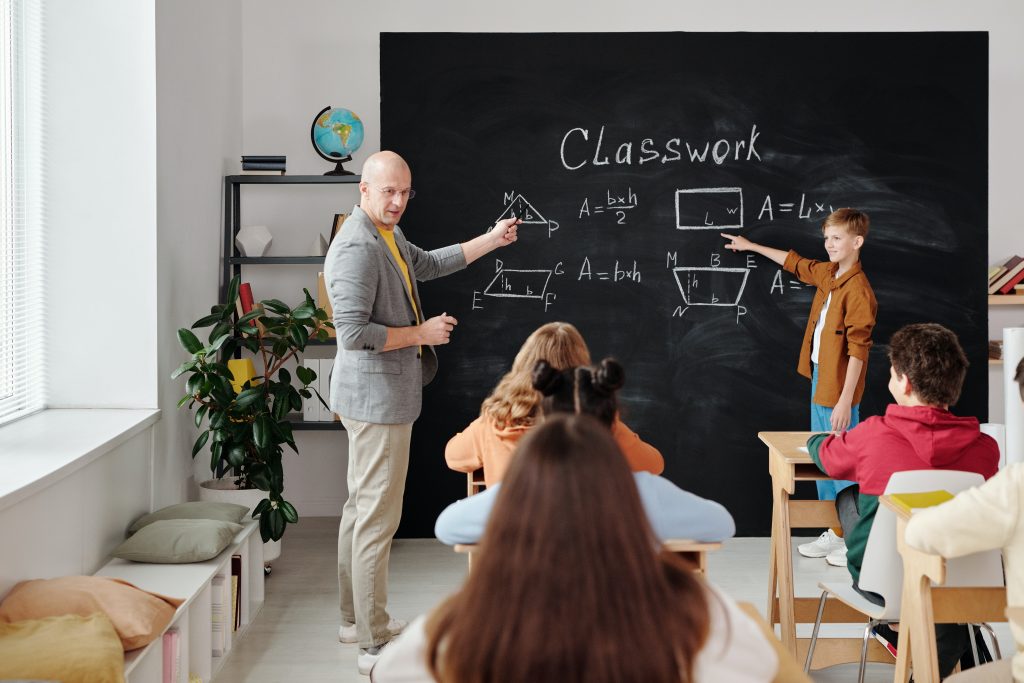 On National Mathematics Day, students can voice out their concerns, fears and hesitation when it comes to studying mathematics. Parents can play an important role by dissociating "genius" with the ability to perform well in Science and Maths. The world of numbers is a fun-one. Sometimes we will be surprised to see that math is inherent in nature and space itself.
Maths is to be enjoyed and not to be made a horror show of!